Top 8 Curated Tips to Improve User Experience
Home » Blog » Top 8 Curated Tips to Improve User Experience
by Jomer Gregorio on April 28, 2015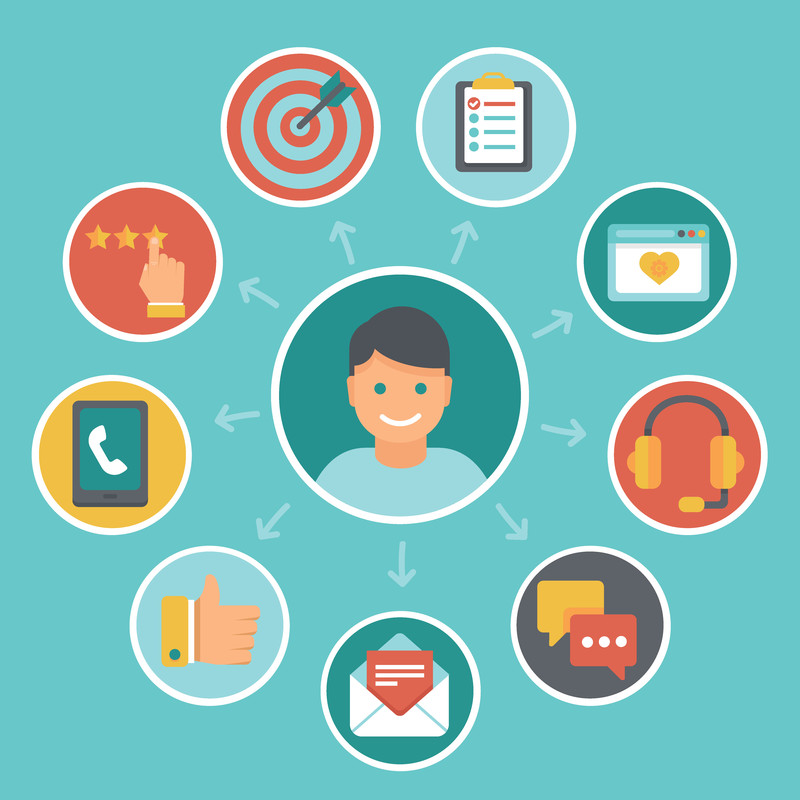 One of the secrets of successful business websites is on how they can make a very good lasting impression on their visitors, making them so impressed that eventually convert and become paying customers.
Making that lasting impression can depend on a wide variety of reasons and factors, and many might be dependent on the uniqueness and peculiarities of each customers. But one factor may remain consistent with any type of customer – and that's the user experience they get when using your site.
So, how do we improve the user experience?
To help you achieve this particular goal and provide your site visitors with an awesome user experience that will turn them into customers, CJG Digital Marketing compiled this collection of top curated tips.
These tips came from notable sources, each one contributing from their own experiences. Some of these sources came from members of the Young Entrepreneur Council (YEC), an invite-only organization that includes some of the most promising young entrepreneurs in the world.
Enjoy the ride!
1. Create a Good First Impression
"The longer the participants stayed on the page, the more favorable their impressions were. First impressions are important for keeping people on pages."

                                         — Dr. Hong Sheng
Dr. Hong Sheng was one of the researchers in a study conducted at the Missouri University of Science and Technology where they tried to monitor a subject's eye movements as he/she views through the contents of a web page. Infrared cameras and eye tracking software were used to follow these eye movements as it browses through images, icons, logos, menu and other elements in a web page.
What they found out was that it only takes a person approximately 2.6 seconds to scan through all the contents on a particular webpage before it lands on a particular area that made a good first impression and would want to focus on. Three areas that were most favorable are:
COLORS that are pleasant and attractive
Type that are easy to read because of good CONTRAST
The MAIN IMAGE is appropriate and is what the viewer is expecting
What marketers and website owners should learn from this study is to put more effort into design elements that make good first impressions. Most often, website owners focus only on a few elements that they think is important, neglecting or taking other elements for granted – not realizing that these may be important for their viewers' user experience.
2. Determine the Calls to Action You Are Optimizing For

"In order to properly optimize, you need to first determine the number one action that you are optimizing for. Once you know what action you want a user to take, A/B test a few different approaches to see what works best."

                                         — Sarah Ware from Markerly
Website owners and designers sometimes just select call-to-action buttons because they look good without determining first if the solicited action is what the page is optimizing and aiming for. Offering too much choices for your visitors may impact conversions as what Marketing Sherpa concluded from a study, when conversions jumped 20% when customers were given only one option to make.
So, whether the targeted action you want your visitors to take is to sign up to a newsletter, contact you for more information or something else, you must then perform A/B test to see what works best – then use this for your Calls to Action and provide your visitors a better user experience.
3. Responsive Web Design…. Period
"Responsive Web design allows you to have the same version of your website for all devices, rather than having completely separate sites for mobiles and desktops. It allows people to view your site on any device and enjoy an optimal experience."

                                           — Hassan Bawab from Magic Logix
CJG Digital Marketing have always emphasized the importance of using a responsive website design because of the tremendous marketing possibilities offered by the mobile web. 60% of Google searches come from the mobile web according to ComScore, and this would even be more significant with the new changes to Google's algorithm that will rank sites according to their mobile friendliness.
Follow this tip and start switching to a responsive website design, and get your business ready for the mobile web. Disregard this tip and you will soon see mobile users visit your site, attempt to navigate, get frustrated – and leave. Without a responsive web design, you will find your business losing at least 20% of your total traffic – all coming from mobile users.
4. Track What's Hot and What's Not

"We use this information to make changes on our sites that aim to increase conversions. Using this tool is a great way to add elements that improve a user's experience."

                                         — Brett Farmiloe from Markitors
The tool Brett Farmiloe refers to here is Crazy Egg, an application that makes use of scroll maps and visual heat maps that will help website owners understand what visitors do when they access their sites. The tool can tell them what areas their visitors browsed and clicked through, as well as the things they do when accessing the sites pages.
These maps can tell the website owners which particular areas are most attractive to website visitors, or if a particular area turns off visitors instead, making them leave. Other tools that offer the same heat maps, as well as other features like session videos, include Clicktale and SessionCam.
5. It's All About Social
"We're very intentional about making it easy for visitors to connect with us on various social platforms. We include links to our social networks on every page, not just for the heck of it, but because social networks are where visitors can interact and get an even better feel for who we are as a company and a brand."

                                         — Tracy Foster from ONA
User experience is an extension of the relationship and interaction between the business and the customer, between the website and the user. It is this human touch that makes the user experience much more meaningful, more human. This is where social media comes in.
According to journalist Anna Lawlor, social media is about people and should be at the middle of building up a business' relationship equity. The technologies presented by social media should a complementary tool that adds value for your visitors. Anna Lawlor however, also says that social media should not be used as a mere broadcast tool but rather an engagement tool.
6. Surveys: Getting Your Customers' Pulse
"We employ customer service surveys and have constant communication between our customer service department and our tech team. We take immediate action on any problems we find, and we continually split-test our website processes to make them better for our customers."

                                           — Joe Barton from Barton Publishing
Getting the pulse and feel of your customers is important if you want to optimize your site for user-experience. And what better way to get your customers' pulse than through surveys? The communications and the feedback you can get from surveys are valuable information that can help you optimize your website.
Jakob Nielsen from the NN Group, known as the usability godfather, suggests that to ensure you get feedback from users who have already engaged with your product, it would be best that surveys be given out only after a user participated in a formal test. On top of that, Nielsen also suggested the use of poll questions that will help you get insights of what motivates users to patronize your products.
7. Validate Everything on Your Pages
"Anything you add to your product must be validated in order for it to stay there."

                                         — Eric Reis from The Lean Startup
Many times, website owners try to fit in as much add-ons, apps, widgets and features to their websites as possible. Some would even spend a considerable amount purchasing or developing an add-on or a plugin thinking all these will help improve their sites.
Soon enough, website owners will find these plugins and features building up, stacking up over each other, without generating the kind of results expected from them. That is why it is very important that every feature that you add to your website is tested for their efficacy. The insights you get will let you decide which feature should remain and which should be discarded.
8. Simplify Your Forms
"So when it comes to forms…don't mess around. Include fewer fields, and ask for only basic information from your users."
                                         — Marc Schenker from Boot Strap Bay
Every business model online has a need for a web form, to get customer details and other required information. However, many businesses complicate things and make their web forms complicated, cumbersome and confusing – turning off would-be customers from taking the next step.
Turn your web forms into assets – by simply reducing the number of fields. Eliminating just one field – just one field as research indicate – will boost conversion by up to 50%. Sometimes, website owners add too many fields in their forms, asking too much information that they really don't need, and in the process turn off customers.
So, there you have it, curated voices from some of the best minds in the web, giving these valuable tips and lessons that can help improve your website's user-experience.
The following two tabs change content below.
Jomer B. Gregorio is a well-rounded expert when it comes digital marketing. Jomer is also known as a semantic SEO evangelist and practitioner. Check out our
Digital Marketing Services
today and let us help you in achieving positive and profitable results for your business.
Latest posts by Jomer Gregorio (see all)