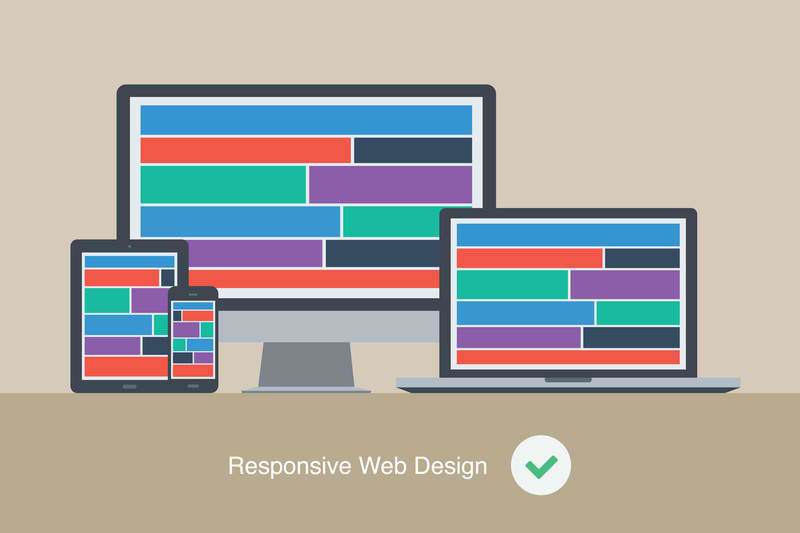 The idea of having a responsive website has been a huge hit these days. Apart from new businesses which are just about to build their own websites, some business with already existing websites have also been interested in going responsive. But what is a responsive website in the first place?
Basically, a responsive website optimizes viewing experience of users, regardless of the device they are using. Whether you are using a smart phone, a tablet, or a laptop when visiting a responsive website, it can still give you a good user experience by resizing, panning, and even reordering some of its elements to suit the device you are using at the moment. Therefore, it caters to the needs of every device people use to visit the site.
Now if you have been wondering why you should invest in one, here are the 10 reasons why.

1. More and more people are going mobile
The percentage of website visitors using smartphones climbed up to 10.44%, almost twice as much of the previous year's rate, which was 5.42%. Similarly, the number of visitors using tablets almost doubled as well. From 5.95% in 2012, it hit 10.58% in 2013.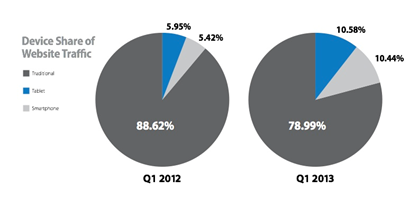 What's even more surprising is the fact that people actually use smartphones and tablets despite the availability of other options. In fact, it appears that 77% of these mobile searches (using tablets and smartphones) are used while they are at home or in their own offices, a manifestation of how fond they are of these gadgets despite the presence of computers.
2. People also do business using smartphones and tablets
Besides logging into their social media accounts, it has been found out that they are also doing business using these new gadgets.
In fact, 57% of smartphone users actually use their phones to search for local businesses. Also, in a recent study, it was found out that there are already more people buying products online using their smartphones, overtaking the number of people who are still using their computer units. In 2012 alone, it already appeared that more than 20% of e-commerce visits were made using smartphones.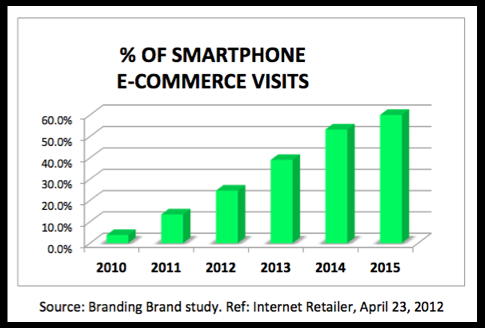 3. People can't wait forever
Let's admit it. People have shorter attention spans nowadays. No wonder, the longer it takes for websites to load, the risk of it being abandoned by users also increases. The key? A website that has a very efficient design and is suitable to different kinds of gadgets.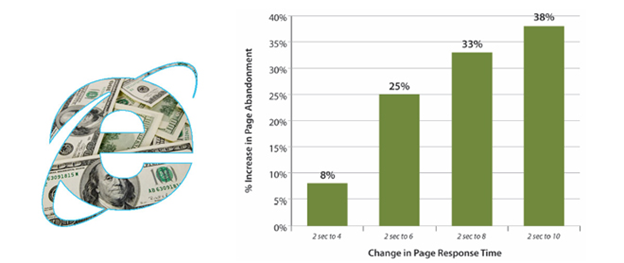 Similarly, it also shows in a more recent survey that over 50% among your visitors would rather go to your competitor's website if yours is not mobile friendly.
4. People usually want to see everything immediately.
These days, people do not just want things to get ready for them immediately; they also want to see more given short span of time. This is where the need for a responsive website gets in. Since 82% of smartphone users believe that it is important for a site to fit their screens, then you should really go for a design that would allow you to showcase your page without them having to scroll from one side to another. And that's what a responsive website can do for you.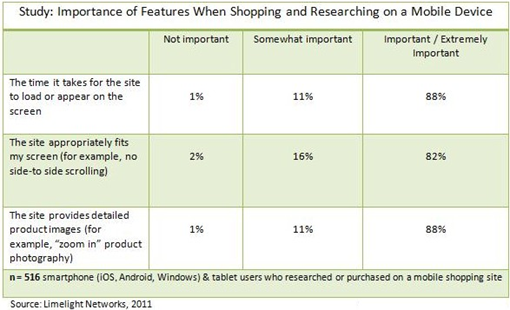 5. People like detailed images online.
People are very visual nowadays. In the same way, they want your site to show detailed images in the most convenient way possible so you can convince them about your brand or convert them, until eventually they proceed to buying a product or two.
However, showcasing good images is something that is hard to do if your website is not responsive. Chances are, your page won't immediately load as a whole so your images might only be seen partially or not at all—until your viewer takes time to scroll. Sure, this is a big deal. In truth, 88% of mobile device users think that it is important for sites to have detailed product images on them. What if your viewer isn't patient enough to scroll and look for those images on your site? Lots of things might happen if he fails to get what he needs and wants immediately.
6. It's good to have everything in just one site.
Having a separate mobile seems cool but it has its dangers, too. Usually, mobile websites work by redirection. If a person reaches your main site while using a mobile device, he is automatically redirected to the mobile counterpart of it. However, there is no 100% assurance that the main website can redirect mobile users to your mobile site at all times. So, to be safe, just have one site for everything and just make it responsive.
7. Having a responsive website is good for SEO.
Another thing that you should be very concerned about when dealing with your website is the SEO. You want it to rank higher, don't you? The good news is you can actually achieve it simply by opting to go responsive.
Building a separate mobile website means starting from scratch. Meaning to say, it takes time before that new website of yours can earn online reputation and land on better rankings on the search engine. In fact, the problem does not end even after you've established your new mobile site. It goes on. Since you have two different sites with different URLs, the number of your page views will be divided instead of simply having one large number that could give you a better online ranking.
No wonder, statistics show that websites actually perform better after shifting to being responsive. It's basically just one website for every kind of user.

8. It's cool to save time and money.
Having just one website that's already good for everyone and fits all kinds of devices is really cool in the sense that it will allow you to save not just money but also time. Imagine if you have to set up a mobile device to cater to the needs of those who visit your site using their smartphones and tablets: you have to hire another team to do the work, you have to pay additional, and you have to think about something else. Now that's a lot of work to do. Of course, at the end of the day, having a single website is still more affordable than having two.
9. Positive user experience matters.
You do not want your site to be flooded by negative comments and complaints, do you? The thing is, people are now more particular about user experience. In fact, studies show that user behavior is largely affected by websites' optimization. Apparently, websites that aren't optimizing get more complaints compared to the ones which actually exert effort to make their visitors' experience better.
10. Your competitors are investing, too.
With the increasing popularity of responsive websites driven by the growing number of mobile users these days, it would no longer come as a surprise if you just wake up one day and learn about your competitor's shift to a responsive web site. Now, act before it's too late. Your competitor is probably investing in a responsive website, too, can you just sit down and let him do it while you watch there? Invest in a responsive website now and leave no room for any regret.