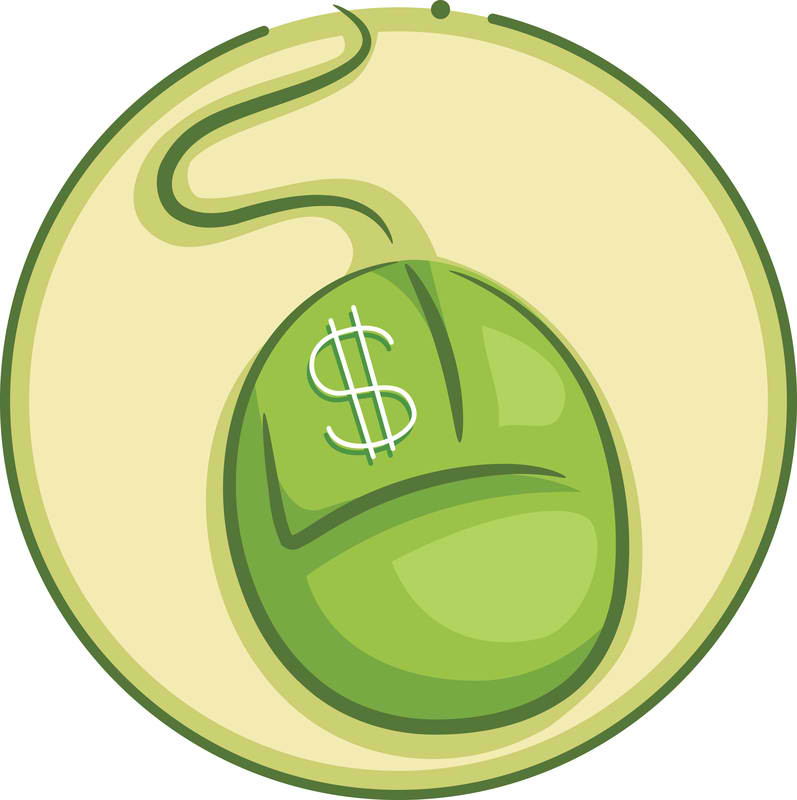 Competition in various industries has never been this aggressive before—not until the Internet grew exponentially in the last few years and has made it possible for small and medium businesses to mushroom left and right, most especially with the potential and opportunities that the Internet continues to provide.
Nowadays, it's no longer enough to run marketing campaigns via offline efforts as business owners need to take into consideration a specific demographic of their market that spends an average of six hours in front of their smartphones, tablets, and computer screens.
Given the thousands of businesses competing online, whether it's to increase brand awareness, generate leads, or improve conversions, one must have a solid strategy to effectively advertise their business online without being trampled upon by others or throwing away money.
Here below are 10 important facts every business owner should know about Pay Per Click Advertising and PPC Campaigns – and why it's the best marketing strategy to take should they want to achieve immediate business results.
1. PPC can increase brand awareness, generate leads, and improve conversions all in a single campaign.
There are various ways you can use PPC: in Search Ads, in Display Ads, and even in Video Ads. A service like Google Adwords can do all three for you.
Display Ads and Video Ads are most effective when the marketing objective is to increase brand awareness, because of the visual stimulus each one provides. These ads also contain call-to-action buttons such as "Buy Now", "Shop Here", or "Learn More", which in turn redirects your targeted audience to your website for them to gain more knowledge about what you can offer. This may even convert into a sale.
On the other hand, Search Ads are better used for businesses with the objective of generating more leads and conversions. This is because they are already on the hunt of something they need specifically—they just need to be redirected to the right place.
All of these ads can be ran in the same campaign, using the same budget, which often leads to a cost-efficient marketing strategy and a substantial ROI.
2. PPC targets specific consumers who are already looking for you.
Another reason it's highly effective to run PPC campaigns is because you're already targeting consumers who are making the first move by looking for a particular product or service that you just might be offering. All they need to do is open a search engine, type in a keyword that best captures what they are looking for, and you could easily be the top result of the first page. Study shows that being on the top page of Google gets at least 33% of the search traffic.
Business owners can even take advantage of hypertargetting consumers who have specific interests, and belong to a certain age group or location. At least you are assured that your ads are targeting exactly the people you want to target, and who are looking for what you can offer to them.
3. Well-planned PPC campaigns guarantee a high return on investment.
By researching thoroughly on keywords, your market, and your placements (for display advertising), PPC can guarantee that for every one dollar you spend, the return is at least double the amount.
This is most evident in businesses with e-commerce websites. There have been many cases where business owners took the risk and invested in PPC with highly efficient and reputable digital marketing agencies. The results? Their ROI turned out to be higher than expected, and it was precisely because of online marketing efforts that proved to be successful.
4. PPC campaigns can easily be improved or adjusted.
A trial run of two weeks can already pinpoint what you can do to optimize your campaign and further improve it for the next run. This can be done by testing several ad designs, ad copies, and playing up your keyword research and placements.
5. Test several campaigns.
By testing several campaigns, such as creating ad groups that focus on branded keywords and generic keywords, you are able to see which one works better for your online business.
You can also use a remarketing code that places cookies in your consumer's browser. When this code is placed in your website and a particular customer visits, looks at a product, but does not convert, the remarketing code is able to track this customer so that even if he or she leaves your site and visits another, an ad of that specific product he or she checked will automatically be shown to them, reminding them to visit your site again and complete the purchase.
6. Test several markets.
PPC allows you to test several markets as well. This can be hypertargetted based on age, location, language, and even interests. This is one of the many things that make PPC very cost-efficient.
7. PPC can work with a small budget.
The beauty of Pay Per Click is that you can work with whatever budget you have, and the only time you actually have to pay is when someone clicks on the ad. With PPC, you can do an initial testing for a week or two—using a budget that suits you and your business. From here, you can study the campaign and gain insights on how you can further optimize it for the next campaign.
You can easily see where your site is doing well, and where it isn't. If the conversion rate is low, you can reassess your campaign and even your site if there's something wrong with the design and user experience. With this, you are able to investigate on the problem and figure out how to fix it.
8. Gives you relevant data about your consumers.
Because PPC campaigns can be tied up with web measurement tools like Google Analytics, it's very convenient to gain insights and data on your consumers. This can also show you which of your products or services are performing well, compared to all the others. Most especially, it offers access to the different interests and behavior your consumers have—which in turn can help you develop better campaign strategies.
9. Conversions are easily tracked.
In using Pay Per Click advertising, all conversions can be tracked with the insertion of a conversion code in the payment process of your e-commerce website. This way, you are able to record which of your products or services were purchased because of a successful campaign. This also gives you a better idea and understanding on which campaigns you should be investing in more, so that the returns on ad spend can be much higher than the previous one.
10. PPC also helps in SEO.
In the long run, PPC is also an investment that can improve your site's search engine optimization. It helps with visibility as it adds more exposure to your brand and they share the same keyword data. You're practically hitting two birds with one stone.
These are hard facts about Pay Per Click advertising, and how it has played an integral role in most online businesses. Doing thorough research and being completely prepared is the first thing business owners need to remember in order to succeed, followed by setting up realistic goals and objectives, and then measuring success or understanding what the conversions are going to be.
With the aggressive competition of both big and small brands these days, business owners can't afford to get left. It is most certainly crucial to keep up with the times. With PPC as one of the most effective marketing strategies available, is your business ready to invest in online marketing?