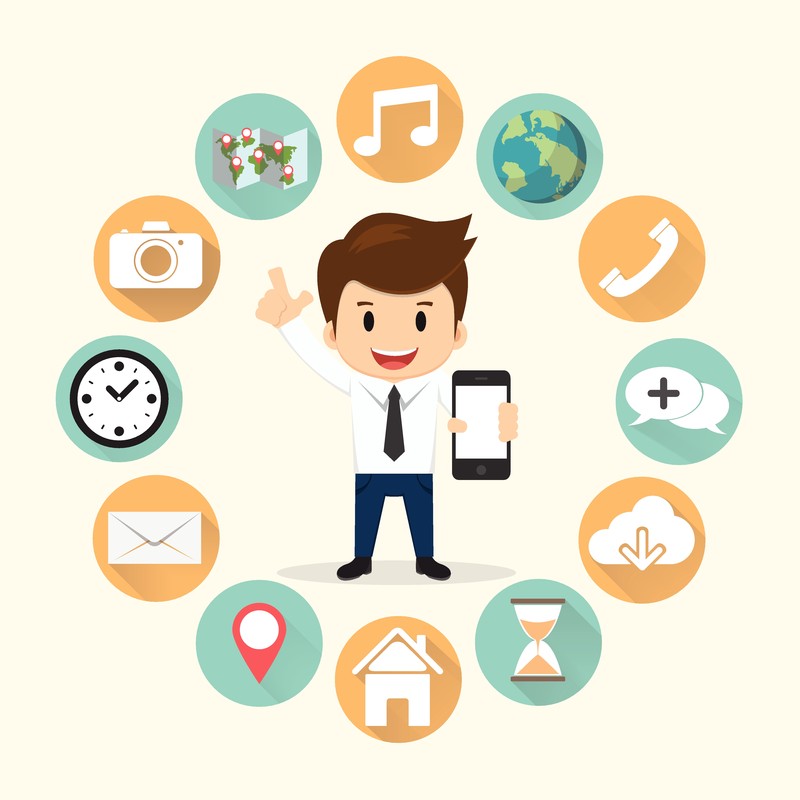 In the online marketplace, a small or medium-sized business can compete head-to-head with big players in their niche as long as they have a great online presence and good visibility on search engine results. The ability to show up in the browsers of targeted audiences will definitely bring in a steady stream of prospects and leads – with the potential of becoming paying customers.
To get such exposure and visibility without breaking the bank, businesses rely on effective Search Engine Optimization (SEO) techniques to generate a constant stream of organic traffic. With recent changes to search engine algorithms starting with the Hummingbird update, focus has moved away from traditional SEO methods, shifting towards a personalized, semantic and localized search result – closer to what the search actually intended.
With these changes, local search has grown to importance much more, with as much as 59% of consumers using local search to look for reputable businesses according to a report from MDG Advertising. The Local Search Association (LSA) confirms this highlighting that more people are using their mobile devices to make a local search more frequently than their PCs.
But what's more significant with these numbers is the fact that more than 50% of these local search users will actually visit the store or establishment they researched about that very same day, with as much as 18% of these visits converting into sales. That's how significant having a local SEO strategy is today and if you haven't done so, you'd better get your campaign kick started – starting with this comprehensive list brought to you by CJG Digital Marketing.
1. Secure Your Google My Business Page
Just like traditional SEO, the key to success is to establish a strong online presence. With local SEO, you can get things started by making sure you have a well-established local business page at Google, Bing and Yahoo. Setting up an account is fairly straightforward and is easy as having a specific location, contact number and other relevant business information.
What's more important here however is to make sure you secure your local business page listing and have it verified. For example, you can have an account at Google My Business and by following the action steps specified, you can have your page officially verified by Google.
A very important thing to remember however is to have a consistent set of location-based information at all your business page listing. It will be detrimental to your local SEO if you have inconsistent or multiple information in your pages. You also need to properly categorize your page according to the right business listing that is consistent with your products and services. Doing all these things will give you better chances of ranking higher in search results.
2. Unlock Your Business on Top Local Business Directories

Aside from getting listed in the business pages of the three major search engines, you also need to have your business unlocked among the various local business directories where you brand and business can be properly categorized. Ideally, try to aim in getting your business unlocked on at least 20 of these local business directories including top listings like Bestoftheweb, ReferLocal, SuperPages, Yelp, and Yellow Pages.
Getting your business unlocked in these directories will generate a local citation that is deemed an important ranking factor in search results. Just make sure that each of your listings contain specific and consistent NAP (Name, Address, and Phone) details about your company or business. In some instances, you'll find your business already listed but not yet claimed. What you need to do is to follow the site's direction for claiming the listing and once it is verified you'll get a proper citation from that directory.
It is important to check if you have your business name listed in other directories which you have not claimed yet. It is important that you look for these listings and officially claim the business as your own to ensure the information provided is accurate and consistent. There are various tools available like Yext, Localeze and Google MapMaker which you can use to search for these unaccounted listings.
3. Fill Your Site with Quality Local Content
Just like in traditional SEO, the heart of a local SEO strategy is to create relevant and high quality content that you can use to fill up your site pages. You can follow previous articles and infographics presented here at CJG Marketing about how to create quality content, but if you're targeting your campaigns for local search, it is important that you integrate location-based information that is relevant for your targeted audiences.
A good content marketing strategy involves the creation of content that is relevant, educational, entertaining, and adds value to your targeted readers. It really does not have to be totally unique. What's more important is to create content that is useful and interesting for your local readers just like the samples in the list below:
Community News or Local News – share the news or add in your opinions
Local Festivities and Celebrations – information about parades, downtown celebrations, city park concerts and more!
Sponsorships or Charity Events – golf tournaments for a cause, charity balls, fun run for a cause and more!
Event Guides of Local Businesses – detailed information about an event: the how-to's, event maps and routes, list of attractions, list of places to go to after the event, etc
Local Resource Directory – list of businesses or professionals that you recommend for particular products or services
Local Business Reviews – detailed review of a local business that you support and recommend
Interview and articles of Popular Local Figures – interview a local politician, a celebrity, a popular athlete or a local hero
Top 5 Lists of local favorites – top 5 or top 10 listings of food, joints, restos, bars, stores, etc
FAQs Focusing on Local Information – a detailed guide answering potential questions about your locality – questions your targeted audiences might be asking
Aggregated Content – again, your content need not be totally unique. You can make use of aggregated content from the best in the web at your part of the cyberspace – as long as you follow proper methods of aggregating content as presented here in CJG
On top of text content, it would be best to add in quality photos and images that will make your pages much more entertaining for your site visitors. Since you will be putting in content from your locality, it would be fairly easy to take pictures of the events, places and people you described in your content.

4. Use Meaningful Long Tail Keywords with Local Information

When Hummingbird flew into the virtual sphere, it shook the earlier foundations of what keyword optimization was for traditional SEO. Focus has shifted away from mere words or phrases and closer to the actual intent of the search user. That is why it would be best to use meaningful long tail keywords in your content – with an added local flavor.
To generate such long tail keywords, you can start by asking obvious questions that your targeted customers may ask themselves when they try to search for businesses or providers like yours in your locality. Questions like "what you do", "where you do it" and "who your customers are" are some of the questions that you can use to develop long tail keywords. Just make sure that you add in local information like your town, district or city that can help targeted customers pinpoint your exact location – and find you.
5. Optimize Your Google+ Local Page
One thing that is really great about Google is that they provide businesses and digital marketers with the tools they need for getting a better online presence. For local SEO, you can leverage on such useful tools like Google+ Local (formerly Google Places) to boost your rankings.
What makes these tools useful for businesses is that they can be integrated with business previous if they are fully optimized for that particular business. Such correlations will have a strong impact on local SEO that can boost your sites ranking. To do this, you need to get the following SEO points fully optimized for Google+ Local. These include:
Accurate NAP (Name, Address and Phone number) information
NAP details should match website info
Set your location close to a Google map City Marker
High number of Google+ reviews
High quality links and mentions from relevant websites
A good number of Citations from local business listing/review sites
A good number of Third-Party Reviews
Confused on what's the difference between Google My Business vs Google+ Local? Then check-out this content now by our friend Brent Carnduff in Business 2 Community.
6. Optimize for Mobile Search
In a recent announcement through their Adwords blog, Google declared that mobile search has surpassed PC search. Mobile search is so important that Google even incorporated mobile-friendliness as an important ranking factor in their latest algorithm update.
It may seem that mobile search's rise to the top is perfectly timed, now that Google's latest algorithm update is centered on the significance of having a mobile-friendly website. With these changes, mobile-friendliness joins all other search elements and ranking signals that influences how a particularly website is ranked in search results.
That's why it is imperative that you have your site fully optimized for mobile traffic. If you don't have one yet or need to overhaul your existing site, you can follow the guidelines set in Google's Webmasters Mobile Guide. Once you've set up a mobile or responsive site, you can make use of Google's Mobile-Friendly Test to see if your site makes the cut for mobile friendliness.
Optimizing for mobile has a great impact on local SEO. Up to 60% of Google searches are generated my mobile search users and as much as 40% of mobile searches are intended for a local intent. If your site is optimized for local search, you can gain better traction on mobile search ranking – and Google's overall search ranking as well.
7. Start a Local Link Building Campaign
Link building is still in although not in a traditional sense. Focus is with creating links from highly reputable websites relevant to your business or brand. From a local SEO standpoint, developing a local link building campaign can get you better exposure with your local clientele. The key here is not to generate as much links as possible but to create good links from authority sites from your same locality. Such links include:
Editorial Links – these are links and mentions coming from local media and other third-party sites where your content are published or syndicated. The key here is to create content that is interesting for that site's audiences
Broken Links Hunt – This can be tedious but once you gain traction you will benefit from all the juicy links that you can generate. The key is to check out authoritative sites in your locality for broken links. Once you've discovered these links, you can point these out to the publishers and propose new links that they can substitute with
Internal Link Building – Linking internally is important and the key here is to make proper use of anchor texts to link to other sections in your website that needs highlighting.
8. Generate Reviews from Local Sources
A great way to create a buzz in your locality to boost your local SEO is to generate reviews from local sources, preferably from authoritative ones. According to Search Engine Land, reviews have emerged as an important ranking factor for local search. The more positive reviews you generate, the better your local SEO will be.
So, how do you generate reviews? There are several ways actually but this one from Local Visibility System can give you 21 ways that you can generate good customer reviews. These include:
Organic method – listed on as many third-party sites as possible
Links or clickable images on your site
Single-page handouts – handed out to customers
Personal emails
Autoresponder emails
ReviewBiz button
Snail-mail request/instructions
Video — a short walkthrough
Social media
On-site "review stations"
Paid services — CustomerLobby or DemandForce among others
QR code on a postcard
QR code as a sticker or decal
Phone call – old fashioned? It works!
Reverse side of your business card
A "We're a Favorite Place on Google" decal
A slip or insert included with your product
Part of a little gift that you send customers
Encouraging reviews in the responses you write to reviews on your Google Places page
Asking family members of customers who already reviewed you
Asking your reviewers to write through a variety of sites
For small businesses, dominating their small niche in their side of town can be very fulfilling and profitable, leading to bigger business ventures and of course more profits. To do this, you need to establish a solid local SEO campaign, which is much more feasible than targeting a global audience. With local SEO, you can get connected with targeted audiences in your locality – audiences that can come to your store almost immediately and become paying customers.