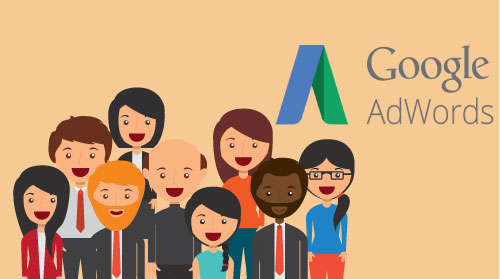 During the last decade, the business world witnessed how the Internet and other online technologies brought about a tremendous change in how marketing is executed. Google AdWords played a vital and significant role that facilitated that change and whose influence exist until now.
With thousands of businesses from small enterprises to large multinational corporations using Google Adwords to tap into the huge network of people online, it has evolved into one of the most effective paid digital marketing tools that deliver highly targeted and favorable results.
Google Adwords is direct and effective, but as a paid marketing channel, it can be very complicated. It not set-up and used properly, AdWords can cause you to spend a great deal of money. If applied properly, this paid marketing channel can cause your business to attract highly targeted traffic as quickly as possible and generate conversion or even sales.
Experts predict that pay-per-click advertising can gain even better ground this 2016 with more features and flexibility from Google Adwords. So, join the bandwagon now and learn how you can reach more potential customers using Google AdWords.
1. Search Network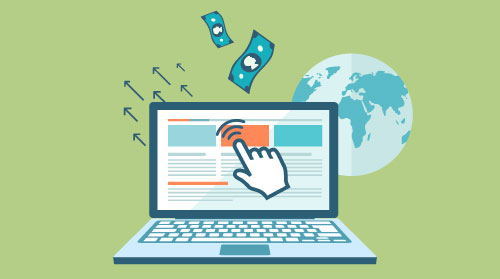 The Search Network is a Google AdWords campaign type that targets users of a network of search-related websites and channels where your pay-per-click ads can appear. This includes Google's own search sites of course but it also include search partners, or sites that have partnered with Google in showing these ads.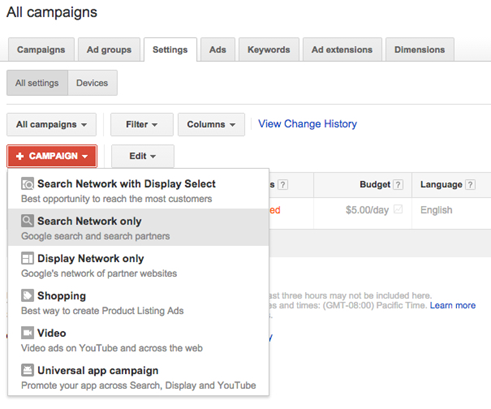 If you're still a new Google AdWords user, a good starting point would be to use the Search Network Only option for your campaigns. The success of your campaign will depend largely on how you research and select your targeted keywords and keyword phrases that you will use for your ad group. When selecting these keywords, always think like your targeted customers, choosing and optimizing words and phrases that they most probably use when making search queries.
2. Display Network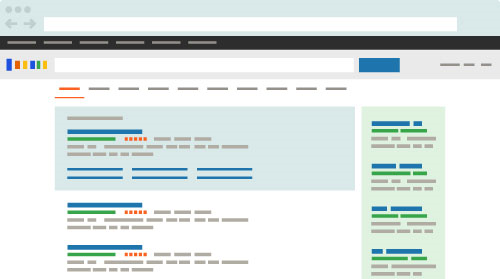 The Google Adwords Display Network is the largest collection of websites where your ad can appear. It is so large that coursing your ads through its network of over 2 million publisher sites can give you the opportunity of reaching up to 90% of online users across the globe. This includes sites that are part of the Google universes including Blogger, Goggle Finance, Gmail and YouTube.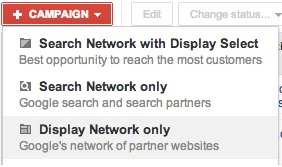 With this wider reach, many marketers have opted to move away from the Search Network and focus only on the Display Network. There is a bigger possibility that you will get more impressions for your ads in the display network, but it does not guarantee that you will get higher Click-Through Rates (CTRs).
For example, a WordStream survey highlighted that tech companies get higher CTRs (0.84%) on the Display Network, which is the opposite of employment service advertisers that generate only a mere 0.14%. That is why it is important that you find where your targeted customers are so you can decide if you will use the display and search network separately, or make use of both channels in an optimized Google Adwords campaign. 

3. Mobile Ads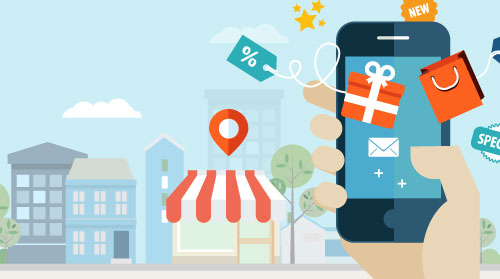 There is no doubt that the way for Internet users to move now is to go mobile. Mobile marketing is growing at a tremendous rate on a global scale that by the year 2020, the world will be host to more than 6.1 billion smartphone users.
As much as 47% of Millenials search for products and services through their mobile devices that is why digital ad spending in this marketing sphere is estimated to double in size by the year 2018 to almost $59 billion. That is why Google AdWords through the mobile ad network would be a surefire channel to reach targeted audiences.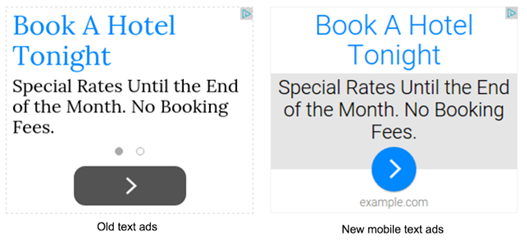 And it will soon be getting better and better as Google made more improvements on their mobile Ads network with a better-looking, higher performing and user-friendly interface, on top of the richer text ads previously implemented in this network.

4. Video Ads
One element of Google AdWords that many markets are not taking advantage of is the use of the Google Adwords for video. There is lesser competition in this channel and the cost for bidding on keywords is a lot cheaper.
There are basically three types of Ads that you can use for your video advertising using Google AdWords. These formats include:
In-Stream – these ads play at specific locations in a YouTube partner video timeline, particularly during the beginning, middle or the end
In-Search – these ads appear in search results but will not play until the user selects the video
In-Display – these ads appear in the YouTube Watch page adjacent to regular videos but are labeled properly as an ad for proper disclosure to the user
5. Remarketing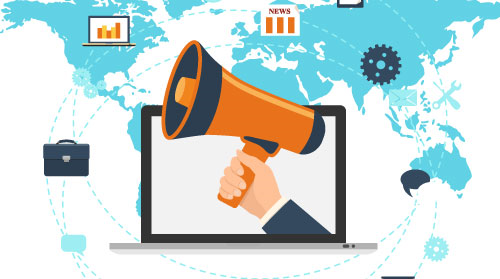 Another element that marketers are not taking advantage of from the Google AdWords system is Google Remarketing. Known also as retargeting, marketers can now how have the opportunity to show paid ads to online users based on their previous activities performed.
You can create a remarketing list at Google AdWords based on certain criteria you set such as visitors of your pages divided according to the most popular product or service categories. Identifying such behavior from your targeted audiences allows you to get their attention the next time around.
At this point, it is important to understand that each of these Google AdWords feature are effective on their own according to your purpose and targeted audiences. These will determine what particular features you will use for your campaigns, either separately or as a combination of features.
It is also important to note that setting up your Google AdWords campaign is just one part of your Digital Marketing strategy. Getting good results from your AdWords campaign will take place only if you have properly researched and selected keyword phrases to use, have a professional landing page properly set-up where you will direct responders of your ads, and the content and calls-to-action that will make these landing page visitors take the next step and convert – either as a subscriber or a customer.