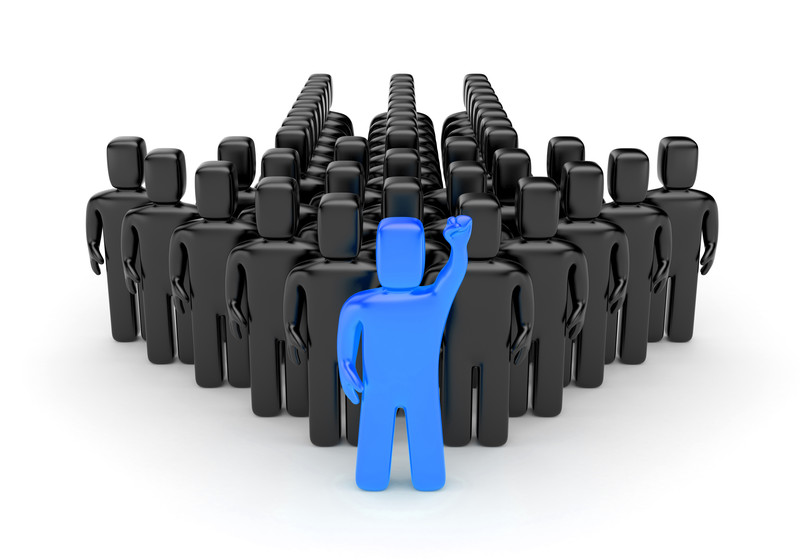 Getting consistent, targeted website traffic is one of the most common challenges that most business owners encounter these days. And if you want to solve this issue, social media marketing must be a crucial aspect of that strategy.
Hubspot indicated in their blog post that as much as 80% of the marketers they surveyed claimed that social media helped them generate more traffic. This and the host of good reasons to use social media for your business gives us some ideas as to what this marketing channel can do.
We compiled these top 10 effective ways on exactly how you can use social media to gain continuous targeted traffic starting today!
1. Content Resharing.
One good way of getting more web traffic is by sharing your content to your social media channels more than once. CoSchedule founder Garrett Moon points out that when you share a post on social media multiple times, the more likely that it will receive more clicks as opposed to just sharing it once.
However, resharing too much can equally hurt your brand. To avoid spamming your audience, develop a social media sharing schedule to ensure that you are posting and sharing just enough to engage your community.
2. Use Visual Contents.
By nature, some social media platforms were designed for rapid scrolling, hence their rich visual content. If your post is all text on these platforms, viewers may likely to skip and miss your posts entirely.
In order to attract more traffic and engagement, digital marketing expert Jawad Khan suggests that you should "regularly include images, videos, vines, GIFs and other forms of visual content in your social media updates."
3. Use Social Media Sharing Buttons.
Andrea Vahl, co-author of Facebook Marketing All-in-One for Dummies, recommends utilizing a social share plugin like Digg Digg, ShareAHolic, Flare and host of other plug-ins.
Most of these social media sharing buttons allow your visitors to share your post conveniently and instantly to their friends and followers giving you free exposure and ultimately traffic.
4. Use long-tail keywords.
Target and focus on long-tail (LSI) keywords. These keywords account for a big chunk of web searches so make certain that your social media posts include relevant long-tail search phrases that are related to your content's topic.
5. Listen to your community.
Listening is probably the most overlooked part of social media marketing. Entrepreneurs should realize that when they listen they receive insights into what their audience's worries and concerns are, thus enabling them to come up with more accurate and relevant content that their audience will like and respond to. As Lilach Bullock, a social media influencer, puts it:
You want long love affairs so that your community becomes your voice in the places where they are and you are not. That is they are amplifying your message and like the Pied Piper, they bring new followers back to your lair to share the experience. (source)
6. Build and Maintain a Social Media Group.
Another way of driving people to your site or blog is through groups, forums, and discussions. If LinkedIn is a major source of your traffic, consider creating a group on the platform, as suggested by Neil Patel, co-founder of Crazy Egg and Hello Bar.
Meanwhile, the team from HootSuite encourages businesses to start a Google Hangout where people could "share insights about a specific topic." Hosting a Google Hangout also allows your audience to link back to the resources on your website. Beyond increasing web traffic, this strategy can help build relationships and increase brand awareness.
7. Leverage industry experts and influencers.
While this may be time-consuming, leveraging influencers in your niche is well worth the time and effort. Patel has noted that interviewing experts will likely get you more social shares, especially if you are able to notify them about the published post and provide them suggestions on what to share on their social accounts.
8. Amplify your reach.
Social Media Examiner offered quite very good ideas on exactly how this can be done. You can start to boost your social content reach with platforms such as Triberr and BizSugar. Then you can use social content syndication tool such as Taboola and Outbrain to further gain more exposure.
9. Start using social media ads.
If budget is not an issue, take your strategy a notch higher by advertising on social platforms. This is a great way to boost your web traffic as well as the awareness of your brand. Advertising platforms offered by Facebook, Twitter, Linkedin, and Youtube are good venues for your business to get targeted traffic.
Quick Sprout offers this very easy-to-understand guide on how you can do this properly.
10. Be socially active.
Visit Quora, Yahoo Answers and other similar sites and answer queries that are relevant to your niche. Offer pertinent information and valuable advice to these platforms. Connect with well-known bloggers and ask them to how you can help their audience by offering a useful and relevant content. By simply engaging with your community and other experts, you'll be able to build relationships and drive increased web traffic.
Social media is a very powerful tool that can do wonders to your business, now that you already have some ideas on how to do use it, it's time for application. Start with one of these ideas and drive traffic to your website starting today!