Top 8 Most Important Content Marketing Guidelines
Home » Blog » Top 8 Most Important Content Marketing Guidelines
by Jomer Gregorio on October 22, 2014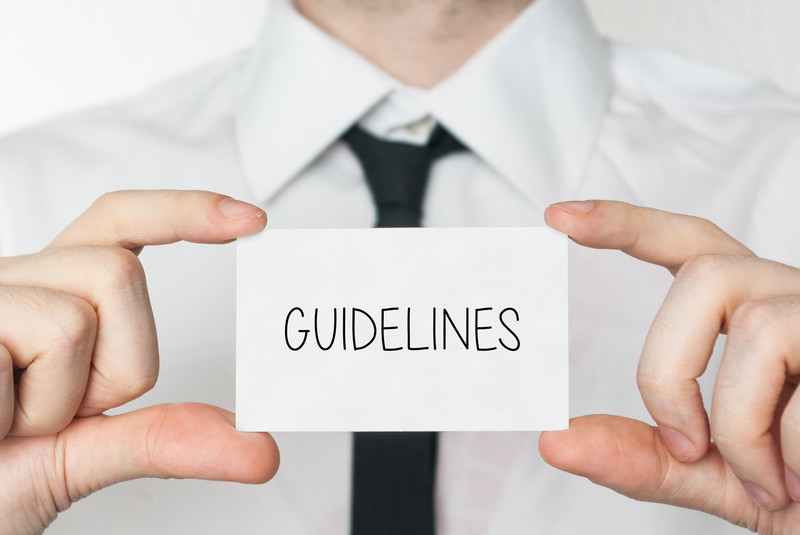 Up to 93% of B2B marketers are using content marketing for their digital marketing campaigns. Last year, up to 49% of companies started with a formal content marketing campaign and another 33% did so this year and the numbers keep on growing. More and more businesses are pouring in investments, so serious small to medium business owners simply could not afford to ignore the importance of this tool for their business.
What makes content marketing effective? The simple answer to this is the immensely huge amount of information consumers are exposed to every single day – 100,000 words per minute per person, 700,000 Google searches every minute, and 5.3 trillion ads per year. New businesses would have to go through this amount in order to reach out to targeted audiences. If your business will be doing the same things like everyone else – including your competitors – then don't expect to get a good share of attention from your targets.
What better way to get connected with targeted audiences than providing them with what they are actually looking for through content marketing. The controversial term "content is king" rings true now as it ever did since the concept began – and will continue to do so despite future changes in technologies, algorithms, or whatever the future of digital marketing heads to. Content will always be at the heart of it all and the following discusses the most important principles and guidelines about this tool that you need to learn in order to succeed.
1. Establish Your Organization Goals for Content Marketing

A most important success principle for your content marketing program is to establish a clear, concise and prices organizational goal. Are you going for more leads to generate, greater awareness for your brand, or rake in more sales for your products or services? Establishing a clear goal will make you sit back and assess if your organization would be effective in achieving this goal or you still need considerable resources to achieve success. The following list will give you an idea of what other business owners and digital marketers are setting up as their top priorities for content marketing:
79% – Brand Awareness
74% – Customer Acquisition
71% – Lead Generation
64% – Customer Retention/Loyalty
64% – Thought Leadership
63% – Engagement
60% – Website traffic
45% – Lead Management/Nurturing
43% – Sales
The list above will give you a good insight as to what other businesses are focusing in and what are the priorities that are considered most important for the type of businesses these digital marketers are operating in. With these insights, you can also look towards your own business and make a clear assessment of what you will prioritize – and plan how you can succeed.
2. Establish How You Measure Content Marketing Success
Once you've established your goals, the next important success principle to consider is to establish how you can measure the success of your campaign. Success measures could be an increase in website traffic or it can be as direct as generating more sales. The list below highlights the top 5 measurement for success business owners and digital marketers set for their campaign:
60% – Web Traffic
51% – Sales Lead Quality
45% – Social Media Sharing
43% – Sales Lead Quality
41% – Direct Sales
Knowing and establishing these success metrics, you can set what you will track and monitor, allowing you to formulate tests, make appropriate changes and plan optimizations and enhancements that will further improve your content marketing campaigns – and maximize the results that you can generate.
3. Understand How Your Content Marketing Targets Behave

An effective content marketing campaign is developed around the principle of providing the right kind of high-quality content that is relevant and important to your targeted audiences. That is why up to 80% businesses decision makers prefer to receive these types of content than receive intrusive advertisements from marketers.
In order to provide targeted audiences with the type of content they need, you must have a clear understanding about how your content marketing targets behave and a pulse to their consumption behavior. Having a clear understanding of what really makes your targeted audiences tick will put you in a position to provide them with great content they would clearly be interested with.
4. Focus on Content that Works Best with Your Brand
There are several types of content and every business owner or digital marketer have their own preference as to what types of content they will be using for their campaign. To give you an idea about the various types of content available for you to use, take a look at the following list:
• Articles
• E-Newsletters
• Emails
• Blog posts
• Quick tips
• E-Books
• White Papers
• Online videos
• Webinars
• Podcasts
• Presentations and slideshows
• Diagrams
• Infographics
• Checklists
• Use your imagination!
Not all of these types of content will be effective for the type of business you have or the targeted audiences you are focusing on. What works for one business will not necessarily work for another. The key to success is to focus your energies on the types of content that will work for your brand, and not waste resources on other content types – just because they are popular but will not necessarily work for you.
Make a clear assessment of available content within your existing resources, and which can be generated by external channels. You can even repurpose old materials already existing in your site and transform them into much more effective forms that will be more attractive to targeted audiences.
5. Avoid Hard Selling with Your Content Marketing
The key to success in content marketing is to build relationships with your targeted audiences. The endgame of course for building such relationships is to generate a favorable response from them and usher them towards conversion to a particular goal or success metric you have established for your campaign. And to build such relationships, you need to avoid hard selling.
Over the years, consumers have grown a natural dislike towards interruption marketing pushed forward by traditional marketing channels. That is why digital marketing channels have gained considerable ground among consumers as most of these tools are built upon the principle of establishing relationships. So if you want your content marketing to work – inform not sell.
6. Connect With Your Targeted Audiences through Your Content
Building relationships with targeted audiences stems from the fact that people are emotional beings and your campaign should also connect with them at an emotional level in order to get the favorable response you want. From keywords to ideas, your content should not be about you but it should cater to the needs and interest of your targeted audiences – triggering their emotional sense receptors to respond favorably.
Aside from creating content that will connect with targeted audiences at an emotional level, you can also attract and get through to them by providing them with high-quality content that is new, ambitious and compelling. Excite them with "Top 10" or "Best of" articles that will tickle their interest and compel them to take a favorable response and action towards conversion.
7. Enhance Your Content Marketing by Using Good Visual Elements
You content can actually generate 94% more views by integrating good visual elements that will make them stand out and be more attractive to targeted audiences. By using visual elements, you get to "show" your brand message, instead of simply "telling" them, which they most probably would not be interested or even "listen" to. Even clearly promotional PR articles get a 14% boost in views by the simple act of including photos – which you can further increase to 48% by throwing in a good video.
The advantage of digital marketing over traditional marketing channels is you get to use a wide array of visual tools available – from interactive graphics to engaging videos and thought-provoking infographics. This stems from the basic fact that people are visual creatures and are more naturally attracted to visual elements – and would respond more accordingly over boring lines and blocks of text.
8. Use Real Data with Your Content Marketing
Lastly, content marketing will be more effective in generating the right kind of results you want by presenting your targeted audiences with real and officially verified data. The information you present should also be well cited from reliable sources, particularly from known and reputable authorities in your niche or industry. Using real and verified data will provide your content with greater credibility that will boost your brand – and drive loads of highly targeted traffic to your business.
Content marketing is a vital element in your overall digital marketing campaign and should be at the core of your marketing efforts. Before embarking on an official content marketing campaign you need to establish yourself in these most important content marketing principles that will put you in the right and proper marketing path – and generate the best results that will drive loads of benefits for your business.
The following two tabs change content below.
Jomer B. Gregorio is a well-rounded expert when it comes digital marketing. Jomer is also known as a semantic SEO evangelist and practitioner. Check out our
Digital Marketing Services
today and let us help you in achieving positive and profitable results for your business.
Latest posts by Jomer Gregorio (see all)