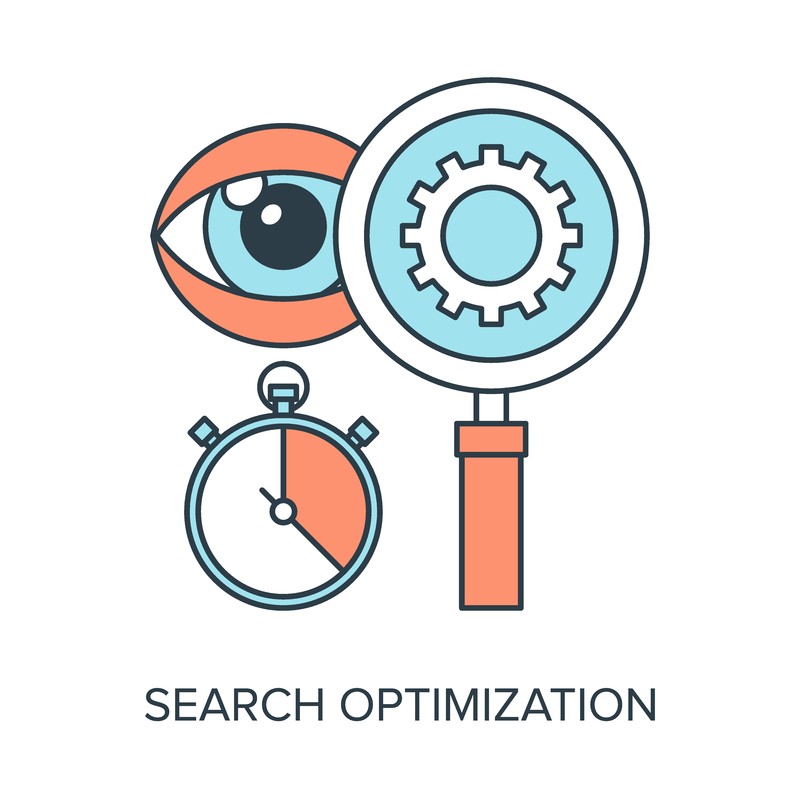 Search marketing and SEO are some of the most important digital marketing channels any business should have, driving 300% more traffic than other tools particularly social media marketing. Previous studies show that organic search accounts for as much as 64% of website traffic. Aside from generating traffic, search marketing is also effective in lead generation and conversion, achieving as much as 14.6% closure rate which is far better than other marketing channels, offline or online.
But the times are changing and the old tactics used in traditional SEO don't hold much weight now that Semantic search has taken over. Search marketing now goes beyond mere keyword matching and traditional link building but delves into a deeper purpose of search that matches content with user intent. This requires a more integral and holistic approach to SEO that focuses on every aspect of your overall internet strategy that affects search.
To help you through this path towards a successful Holistic SEO Campaign, CJG is offering these 8 practical but important tips that will prepare your business towards a holistic and semantic future for SEO.
1. Mobile-Friendly and Responsive Website is a Must!

Online users have such a short attention span. Many website owners have not realized this, but it only takes 50 milliseconds to get the attention of potential visitors to your site. How online users find your website worthy for visiting will depend on several factors including how fast your page loads and site speeds. If they find your website not satisfactory from what they expected, as much as 64% will definitely not come back to visit.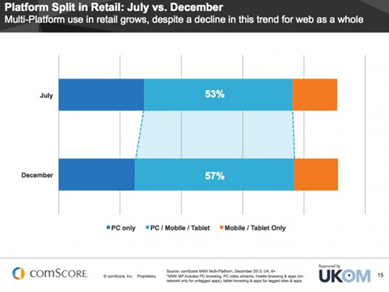 As you can see from this ComScore chart, people are using diverse gadgets and equipment to access the Internet. If your site is not compatible or are not responsive enough for proper viewing on a mobile device, you will lose a great deal of traffic and lead generation activities from these online users. That is why it is vital that you have a mobile-friendly and responsive website that can be viewed on smartphones, tablets and any other types of screens online users have.
2. You Must Have a Different Approach to Keyword Research
Even in a new online world of Semantic search, keyword research is still very important and should be an integral part of your Holistic SEO campaign. The difference with old approaches however is the shift in focus from popular search terms to the more user-centric long-tail keywords which, in actuality, make up approximately 70% of the total search term volume. They may be a few if each unique search term is taken individually but if taken as a while, the volume takes up the bulk of the total volume.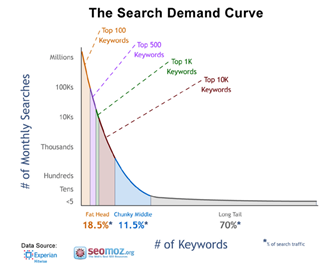 Source: http://moz.com/blog/illustrating-the-long-tail
Taking this into consideration, every aspect of your holistic SEO campaign should integrate the long-tail keywords identified through research and use them for keyword messaging within your content. Each form of content – from email newsletters to PPC ads – should have appropriate keyword messaging embedded.
3. You Need to Establish a Good Content Creation Strategy

With changes in search algorithms towards Semantic search, the focus of holistic SEO shifts emphasis from traditional focus points like keywords and link-building into matching content with the intent of the search query. This is highlighted in the 2014 SEO Ranking Factors and Rank Correlations study from Searchmetrics which pointed to the relevance of content as the top correlated ranking factor in search results.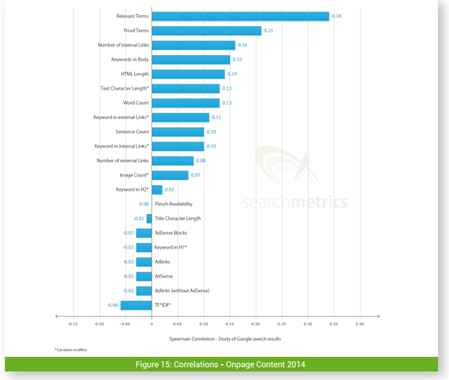 What this simply means is that emphasis is now on the intent of the search user and not the search engine. This will put priority to websites that can fulfill the needs and intent of the search query with relevant content. This goes beyond mere keyword matching as it takes into consideration the whole search query from an intent-centric semantic perspective.
This should be the focus of your holistic SEO campaign if you want to successfully connect with targeted audiences with the high probability of becoming customers. But on top of putting high importance to high quality, original and relevant content, your holistic SEO strategy should also put into consideration other content aspects that will increase engagement. This includes the inclusion of visual elements like photos and videos. The act of adding a good and relevant picture to an original post with boost engagement by as much as 120%.
4. You Must Have a Good Link Building Strategy
In this new era of Semantic search, link building is not the top focus but remains important if taken into the whole new context of holistic SEO. The focus is not to build as much links to your sites as possible but to build links organically from relevant sites and sources that will build your brand. When search users make a query, 70% of the results are organic links, 18% of which fall on the top spot. In your holistic SEO strategy, your link building efforts should focus on:
Anchor Text – make your anchor text as natural in search as possible primarily on your brand name and keywords secondarily.

Source Websites – links sources should be diversified like forums, blogs, social media and other websites that are relevant to your content.

Linked Pages and Content – diversify the pages where your links are anchored such as using particular posts or featured pages on top of your home page.
Inner Linked Content – Use other pages aside from your home page as anchor for your internal linking.
Build-Up – Natural link building is done through a natural span of time and not just dumped into a single timeframe.
5. You Need to Execute Both On-Page and Off-Page Holistic SEO Activities
A holistic SEO campaign should incorporate both off-page and on-page activities. Many digital marketers focus heavily on off-page strategies such as link-building and social media networking. They tend to disregard the importance of on-page SEO activities, not knowing that these are important enough to account for at least 25% of search ranking factors. On-page elements that you need to give importance on include:
Meta Title – the Meta Title tag is considered very important by Moz. With lengths just below 55 characters, meta title can tell search engines and user what your site is all about

Meta Description – Google's Matt Cutts point to meta descriptions as important and are indeed monitored by their search engine machineries. If done correctly, they can entice users to click, thus increasing your Click-Through-Rates (CTR)

Schema Mark-Up Tags – There is a corresponding schema for any type of content that you can use as listed in the Schema.org site, a factor that is very important in Semantic search
Open Graph Tags – Your content should speak the same language as social media networks and with Open Graph Tags your links and content can be more shareable and engagement generating in social media
Twitter Cards – This has the same purpose as Facebook's Open Graph Tags but for Twitter
Sitemap – the virtual map of your website and its content
H Tags – helps search engines determine what your website content is all about
Website Speed – It affects the user experience, with faster loading sites naturally favored over slow ones, and thus is very important in search ranking
Image ALT tags – required so search engines can properly index images and return relevant ones during image search queries
6. You Need to Establish Good Social Media Credentials

Social media is an online phenomenon that has penetrated the modern online user. Changes in search algorithms has taken popularity, social signals and credentials in social media as an important ranking factor, as indicated in this correlation chart below from Searchmetrics.

What this imply is that your holistic SEO campaign should also include the generation of various social signals from networks, which you can achieve through high quality content. Your content should be promoted in these social networks with the intent of generating engagement, so make sure there is a good balance between informational and promotional posts. A good ratio of promotion/marketing posts to informational articles is 1 of 9 or 1 of 10.
7. You Need to Establish Robust Content Distribution Channels

While social media places on top of your content distribution channel, your holistic SEO strategy should include other channels for distribution and a good selection can be seen from the chart below which is based on a research conducted by the Content Marketing Institute. Try to explore each of these channels and formulate the proper types of content that would be ideal for use in marketing through these channels.
8. You Need to Establish Proper Data Measurement and Analysis Programs

A holistic SEO program will not be complete without integrating proper data measurement and analysis systems into your campaign. You can make use of Google Analytics and its many features including eCommerce Tracking or Goal Tracking depending on your intended goal and purpose for marketing. You can also make use of other third party applications such as the technical website analytics tool from Moz which also takes into consideration social media, branding and targetd audience engagements.
The online landscape is continuously evolving and business owners, in order to survive, should learn to adapt to these changes and make the necessary improvements that will boost their overall digital marketing campaign. SEO is still very important and adapting your strategies towards a more synergistic and integrated approach of a holistic SEO campaign can boost your business and prepare it for what's in store in the very near future.