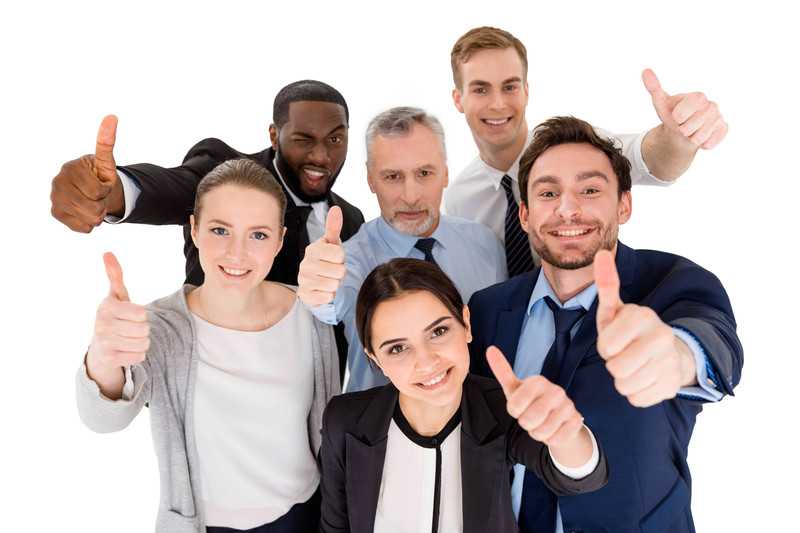 With over a billion active users, Facebook is by far the largest social networking channel in the world. Hence, business owners, whether they own a small enterprise or a large corporation, can't afford not to use Facebook for brand promotion.
A good presence on Facebook can help companies engage their fans and grow their business. But with plenty of ways to do so, and with the social media giant steadily rolling out numerous updates and new features, it is difficult to know where to begin.
If you want to know you can use Facebook to grow your brand, here are 8 creative and actionable ways to promote your business in the social media platform.
Create and Optimize Your Page
Facebook notes that a business page is what makes a brand discoverable, connected, timely, and insightful. Think of your Facebook page as your social media home base — or as an extension of your business.
Your Page is an extension of your business. It's an easy way to share updates and more with the people who matter most. It's ready to help you engage your customers on desktop and on mobile. (source)
It is basically like a personal Facebook profile, only it is for brands and businesses. To be able to interact with Facebook users aka prospective customers, you will need a page that reflects your brand. Use your brand logo as the page's primary photo, select a cover photo that showcases your product or service, and type a couple of snappy and interesting sentences describing your business and the things you do.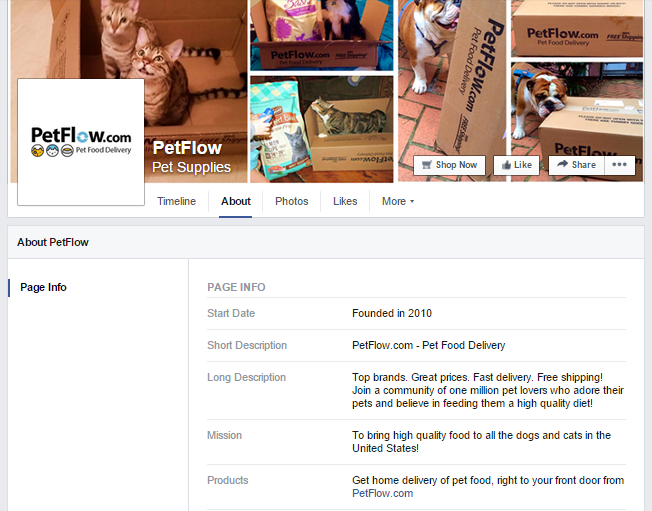 Once a comprehensive business page has been set up, request a personalized or vanity URL. Typically, it appears in the following format:

Images Source: Petflow Page
Don't Buy Fake Likes, Go With Quality Likers
Sure, you have tons of page likes. But how many of those likers have actually interacted with your posts?
Fake Facebook likes — or the likes a page or post gets from fake accounts or people without genuine intent of ever interacting with the business or purchasing their goods — are probably the worst thing that can happen to your business, particularly if those likes were bought.
Remember: buying likes gives fake results. In an article, Facebook site integrity engineer Matt Jones stresses that what people and businesses in the social network want are real connections and genuine results, which is why their service has a "strong incentive to aggressively go after the bad actors behind fake likes."
He further points out that those who buy fake likes will not earn authentic results and "could end up doing less business on Facebook if the people they're connected to aren't real." Facebook is focusing their efforts on ridding its platform of fake likes and financially motivated companies that turn to this fraudulent operation, so steer clear of it.
Install Facebook Buttons on Your Website
Facebook "like" and "share" buttons makes sharing your posts easier for your customers, hence it is an essential part of social media brand promotion.

Images Source: Coca-Cola
Entrepreneur.com notes that "you don't need to be a coding wiz to embed a button on your website." You can easily install the buttons on your main site, your blog, and wherever possible. Doing so improves your chances of earning a fuss-free fan and the likelihood of turning traffic into sales.
Check out this page for the complete list of social media plugins for Facebook: https://developers.facebook.com/docs/plugins/
Engage Potential Customers via Facebook Groups
Don't just create a Facebook group, get tons of people to join, and then simply flood them with links to your site. Like content creation, it is important to offer your audience value and engagement. Keep in mind that Facebook groups should not be about the business. Rather, it should be about its members. Once you learn how to provide value to your community, engagement ensues.
In a blog post, Aaron Lee of Post Planner suggests communicating with your brand's biggest fans. "The strong relationships you have with your top advocates & brand ambassadors are invaluable. And a group like this lets your advocates connect with each other," Lee further states.
Don't Spam Your Products or Services, Share Interesting Stuff!
Modern content marketing methods no longer call for a business to 'hard sell' their services and goods. If anything, bombarding your followers with content that solely revolves around your products and services can turn them away.
Shake it up a bit. Instead of the boring, in-your-face marketing approach, publish interesting, informative, and visually rich content that your audience would want to like, comment on, and share to their friends.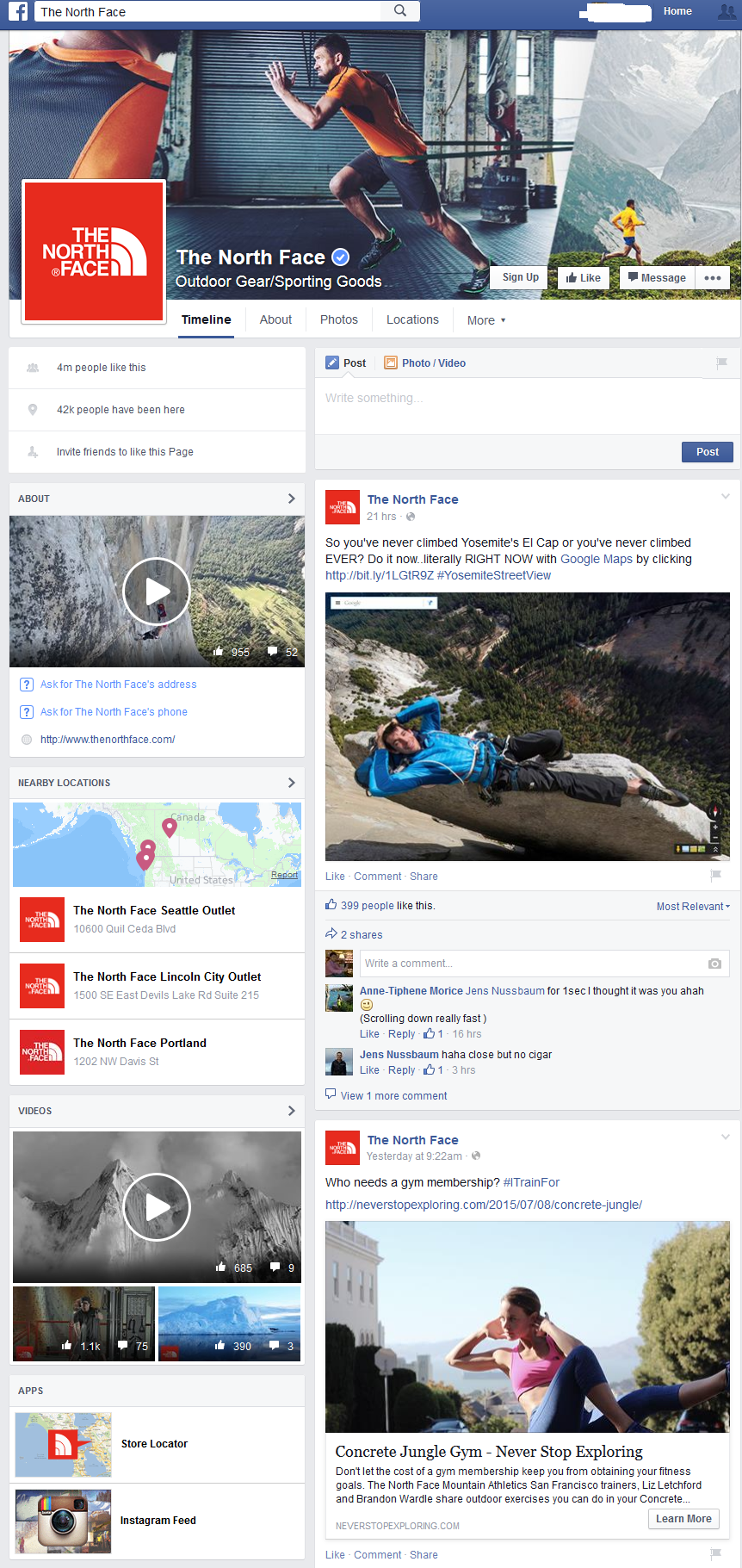 The North Face publishes and shares tons of interesting posts on Facebook.
Share Your Useful Blog Posts
Today's consumers are looking for educational and informative content — the ones that solve their concerns or widen their knowledge base. According to Entrepreneur.com, creating factual and engaging content "will position your brand as a source of information, securing a following."
Instead of viewing your page as a mere sales and marketing platform, treat it as a vehicle for providing exemplary customer service.
Interact with Related Pages
Do not confine your business page to only the stuff you publish; share, like and comment on useful content from other industry influencers as well. Similarly, don't hesitate to like pages of other brands related to your business, as what Tide does.

On top of leveraging your marketing efforts, acknowledging or sharing other's work may encourage them to return the favor and like your page and share your content with their followers, too. In short, interacting with pages related to yours can earn your business better visibility on Facebook.
Use the Advertising Platform
Advertising on Facebook has received mixed feedback. Some advertisers on Facebook complain about the bouts of non-genuine likes they get from their Facebook ads while others find success in the same path. The key to ensuring your ads receive the clicks they deserve is by creating an engaging copy with eye-catching images, knowing the exact demographic to target and providing the most suitable offer for maximum conversions.
Web Marketing Today also recommends using the Facebook Carousel Ads creatively.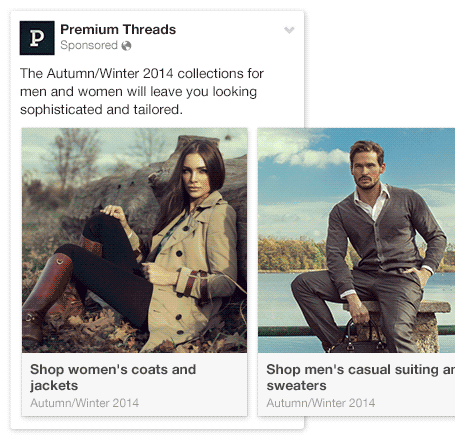 Image source: WebMarketingToday.com
Unlike standard Facebook ads, carousel link ads allow multiple links and images to be displayed in a single ad which results in a decrease in cost per acquisition and cost per click, making it a powerful tool for promoting your brand on Facebook.
Have you been using Facebook for your business to its fullest potential? What other actionable ideas would you recommend? Comment below!