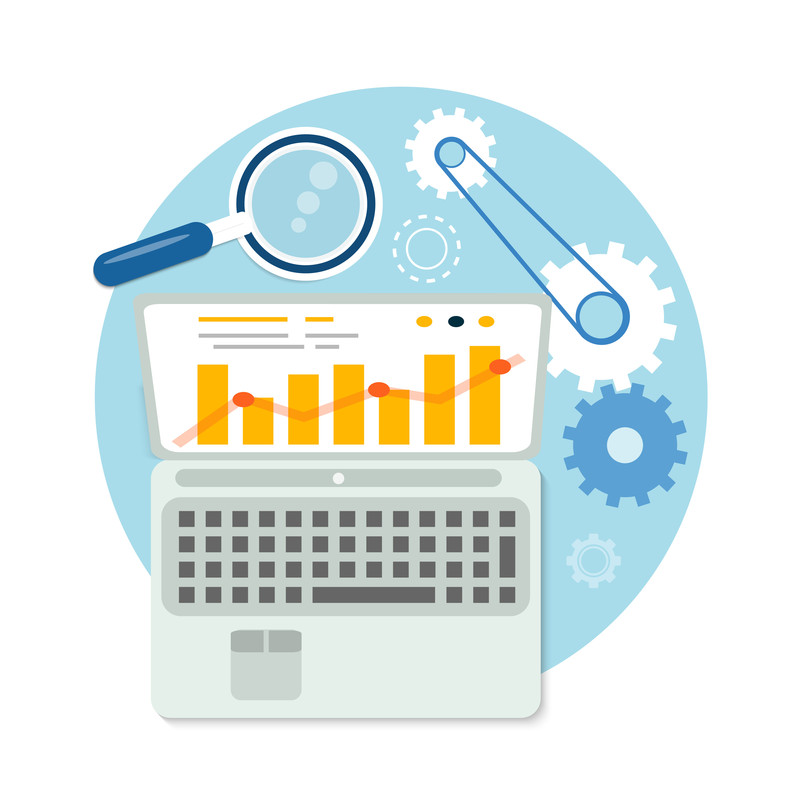 Search Engine Optimization is a very effective digital marketing technique that will drive tons of targeted traffic to your site – if all the basic requirements and prerequisites are done right. Many business owners and digital marketers make the critical error of focusing only on getting as much link as they can and disregarding everything else. Significant changes to search engine algorithms however rendered such methods insufficient for ranking well enough in search results to really matter.
Best SEO practices involve optimizing for both external or off-page elements, which include link building, and internal or on-page elements. This article attempts to provide you with easy tips on how you can optimize your on-page elements – and boost the overall effectiveness of your SEO campaign.
1. Work on Meta Titles and Description

One of the most important on-page SEO element that many digital marketers downplay in their campaign are the title tags and their corresponding meta descriptions. The meta title or title tag is required in your page's HTML documentation and is the first piece of information that tells search engines what your page is all about.
The metal title obviously defines the title of your page but its importance goes beyond that: it's what search engines use as your page's snippet links as they appear in search results and the same piece of information that appears in the top bar of search user's browsers.
That is why digital marketers need to pay close attention how the title tags are structured, particularly on how targeted keywords are placed. Placing your main keyword as close to the beginning will matter much, but it should be written as natural as possible – to entice search users to take the next action and click on your link. Check out these resources from Google Webmaster and Small Biz Trends.
You should also take into consideration the recent redesigns Google implemented in displaying search results. Font sizes increased for search result title, which will significantly cut down how many characters will appear. The old guideline of keeping titles within a 70-character average no longer apply so it would be best to test your meta titles first.
While meta descriptions were declared no longer significant as a ranking factor, they are still important on-page elements from your targeted users' perspective. Next to your title, the meta description is the first set of information search users will get to know about your website and brand. That is why it is important that meta descriptions are well-written with targeted audiences' in mind, writing them as natural as possible to persuade search users to click on your website which can result to a higher organic click through rate.
SEO influencers like Rand Fishkin at MOZ suspects that higher CTR maybe a ranking factor that Google also use. Check out his test for your info. Also check-out this neat tool that Moz' created to test your title tags.
2. Use the New Rich Snippet tags – Schema, Open Graph, Twitter Tags
Google's attempt to make search results closer to what search users intended when they made their search queries, the search engine integrated rich snippets into these results, pieces of information that will help search users find what they were actually looking for better and faster. These eventually became part of the tools webmasters can use to optimize the content of their pages making it easier for search users to find a particular piece of information – about authors, food, events, products, video, music info, people and more.
Soon, Google collaborated with Bing, Yahoo! and a Russian search engine called Yandex to come up with a schema alliance to standardize the schema or the markup vocabulary and microdata formatting used in the HTML code that these search engines will readily recognize. Thus, the shared vocabularies and markups for Schema.org was born, and content and keywords using these markups will get as much as 65.6% more visibility at search results.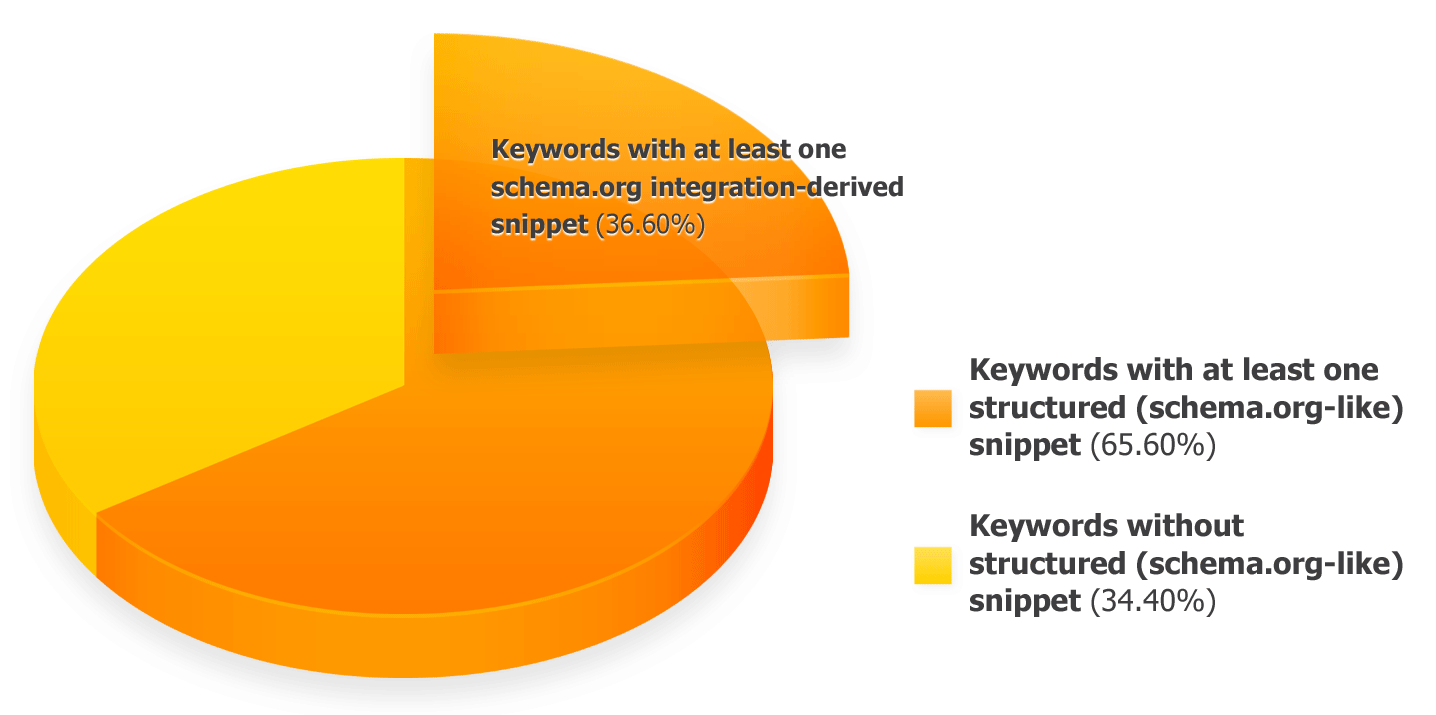 Source: Searchmetrics.com
There are many type of schema tags and snippets webmasters can integrate into their content, and they can use the listings from Schema.org as reference. Aside from greater search result visibility, the use of these markups can deliver other added advantage for the digital marketer, including:
Draws more search user attention because of better eye-catching properties
The potential for increasing click through rates is eminent as search users get more insights and information about the page directly from what appears in search results
Clicks on links will come from higher quality or targeted search users who are specifically looking for information about a product or service they are actively considering to purchase
Social networks also adopted the use of rich snippets to provide subscribers with a better user experience. This is what Facebook intended when they rolled out the Open Graph protocol, that allows content providers to optimize their pages and receive the same functionalities and greater visibility as other Facebook objects that appear in the social graph. Using Facebook Open Graph Meta Tags, digital marketers can now have greater control on how their content appears to Facebook users, optimizing them for marketing purposes.
Twitter also implemented their own meta tag system when they rolled out Twitter Cards, that allows digital marketers to customize tweets that will provide more information for users – descriptive text, links, photos, videos, etc – beyond the capabilities of a tweet's 140-character limit. The resulting URL should have approval first before your Twitter cards show up, and you can have these validated through the Twitter Validation Tool.  

3. Tweak Your H Tags

Headlines and sub-headlines are important elements in high-quality articles that will attract targeted readers' attention to make them want to read more. The same principle holds true from a search engine's perspective and you can actually optimize your headlines through your Headline Tag or H1 Tag.
Most popular Content Management Systems (CMS) like WordPress can easily include an H1 Tag to a new article or post. However, it would still be a best practice to actually look at your H1 Tag codes if they optimized correctly according to your SEO strategy, particularly with the use of targeted keywords. Some themes used in these CMS override the default H1 settings, making your Headline Tags appear different from what you intended – so it is better to look and ensure.
Sub-headlines like the H2 and H3 tags basically have little effect from an SEO perspective however, it does matter to your targeted readers. Like the articles and posts described earlier, sub-headlines make your content easier to read and digest. Write sub-headlines as natural as possible and do not over-optimize your H2 and H3 tags by stuffing them all up with repeated references to your main keywords.

4. Maximize the Power of Sitemap and Atom Feed
XML Sitemaps are technical on-page SEO elements and URL inclusion protocols implemented by Google back in 2005 and adopted by Yahoo and MSN the year thereafter. These protocols were implemented as a way of advising search engine spiders what to crawl and index among the pages of a particular website. In its simplest sense, sitemaps are like your website's blueprints that tell search engines where to look for specific pieces of information that they should index – for your targeted audiences to see.
Sitemaps can be in the form of an XML file that lists down all important internal URLs of your website together with important meta information that you want search engines to know. It can also be in the form of an RSS (Rich Site Summary or Really Simple Syndication) and an Atom feed (or the Atom Syndication Format for web feeds) that describes recent changes to your website content. Google confirms that using XML Sitemaps and RSS/Atom Feeds are important for optimizing your website, and recommends that you use both protocols on your site.
5. Don't Forget the Image Alt Tag
Images and other visuals are great on-page elements that you should integrate within your content. The simple inclusion of a photo or a video on your content can significantly increase readership and engagement with targeted audiences much better than plain blocks of text. However, search engines are programs that cannot directly interpret images the way humans do and will not understand what a particular image is all about unless you include an Image ALT Tag that will accurately describe these visual elements.
By doing so, search engines will now have a way of matching search queries with the descriptions included in the ALT tags, making them appear in relevant image searches. Notice how you sometimes get irrelevant photos when you search for a particular image, so it is important that you optimize your image descriptions and include main keywords as well. On top of that, make your image filenames as descriptive as possible, giving immediate insights as to what your image is all about. Google webmaster provides the best practices on how you can do this properly.
6. Other On-page SEO Factors for Consideration
Other important on-page SEO elements that you should consider in your optimization efforts include:
A. Duplicate Content Check

Duplicate content as well as the practice of using multiple URLs pointing to a same piece of content or page will do your SEO more harm than good. Having duplicate content makes it appear to search engines that you're trying to manipulate search results and will penalize you for doing so. So, it would be best practice for checking and removing duplicate content, or make use of canonicalization tags that will tell search engines what particular page should be indexed. Use tools such as Copyscape and Siteliner to help you with this.
B. Website Speed Optimization
How fast your website pages load is an important on-page factor that search engines consider when making search results. It is so important that Google itself made recommendations on how you can make your website load faster as well as a Page Speed Insights tool that will help you gauge how fast your site loads.
Images are among the most significant factors that affect site loading speed, so it would be best to keep your image file sizes as small as possible without compromising on visual and aesthetic properties. There are various tools available to help you optimize your images without losing visual quality like Yahoo Smush It by removing unnecessary bytes and minimizing your image files. If you need to use multiple images in a single article or post, then it would be best to use a Content Delivery Network that will host your images and make your pages load faster.
C. Switching to HTTPS
Using HTTPS, or HyperText Transport Protocol (Secure), not only will give higher security levels for your pages, but it will also give your pages higher search ranking advantage over http-only pages, based on recent announcements by Google. The company has been actively engaging in getting better security over the web, as evidenced in recent algorithm changes, so it would be natural to consider HTTPS for search optimization. Take note that this factor is just one of over 200+ factors, so don't think that doing this can have a huge impact your site right away. Explore your options and decide accordingly.
D. URL Slugs
Optimizing your page URL structures and slugs is a good practice for on-page SEO. You can do this by writing your URL slugs to a more readable structure readable to both search engines and search users instead of the generic numerical slugs that is the generic format used by most CMS. You should also take into consideration optimizing your category structures as well as using hyphens instead of underscores for your URL slugs.
Looking at the basics of Search Engine Optimization is essential if you want to get ahead of your competitors. SEO and the whole of digital marketing is constantly evolving, but sticking to the basics like optimizing on-page SEO elements will establish a strong website for your business that will generate favorable results for your digital marketing campaign.