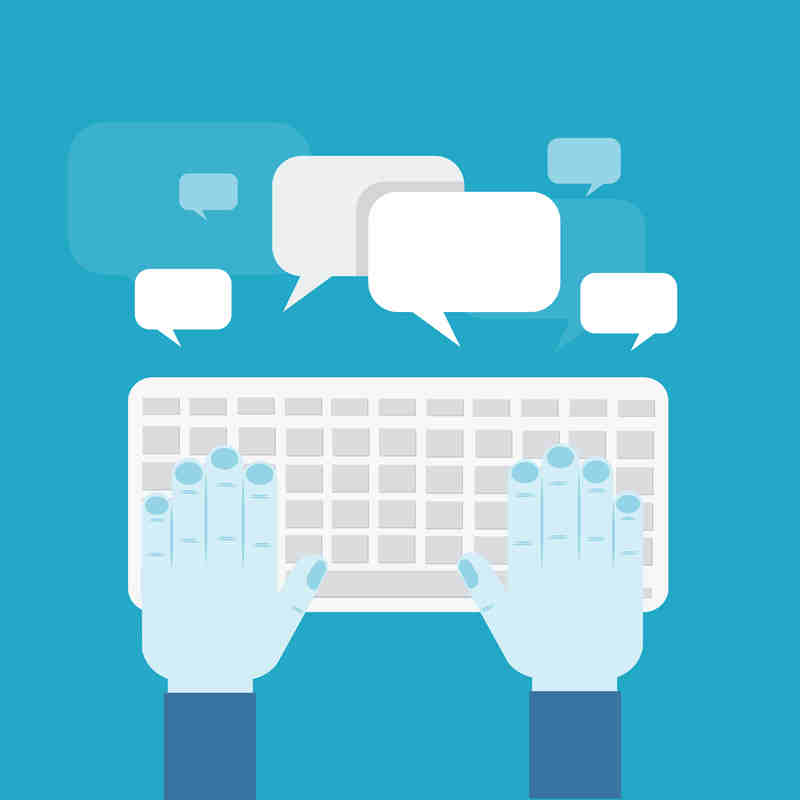 Social media marketing is one of the top digital marketing tools many businesses of all sizes as well as professionals from various industries use for promotion and marketing. However, the key to social media marketing success depends on how well you interact and engage with fans. Engagement generates social signals, and social signals not only helps your digital marketing and SEO efforts but also provides better opportunities for your brand and business to generate leads or even sales.
Engagement begins with a social media post. The more compelling and interesting your posts are, the more likelihood there will be for generating engagement and conversions. So, the question that would pop out from every digital marketers' mind is – how to make the perfect social media post that would drive engagement.
In reality, there is no absolute formula for creating a social media post. Each social network has its own features, targeted audiences, and unique attributes that make one social network different from another. The following attempts to provide you with a comprehensive guide for creating a perfect social media post that would be appropriate for use with a particular social network and audience.
The Perfect Facebook Post

With 1.28 billion users and 30 million brands within the social media world of Facebook, it still remains the top social network to be in for business owners. 829 million Facebook users access and engage through the site daily, so just imagine how competitive it is to market in this platform. The answer to success is to upload perfect posts that would help you attract and engage with targeted customers.
Positive content is favored by Facebook users so it would be best to focus on topics that are inspiring, humorous, uplifting and positive. This encourages social shares, likes, comments and other social engagements with targeted customers.
Informative posts give value and are appealing to users. However, don't put your whole article inside a post. Two to three teasers sentences would be enough to entice readers to click on an included link that will direct targeted users to your main websites.
Image use and sharing at Facebook are tremendous and generates the highest engagement rates. Include 800×600-sized images in your post and engage with targeted users.
The Perfect Twitter Post

Twitter is great for breaking news and fresh updates, as it moves towards the integration of traditional mass media like television with social media. Take note of this fact as well as the list below when creating the perfect twitter post that would be effective enough in attracting a fraction of the more than 271 million monthly active users (MAU) of the site.
Even if Twitter allows only 140 characters per tweet, make sure that you maintain proper grammar and punctuation.
Make use of the question or the facts and figures format for making tweets as these will drive engagement with targeted audiences.
Use images with your tweets as it increases engagement and can generate up to 18% more clicks than image-less tweets.
Use mentions and hashtags to connect with targeted people and begin engagement. Don't overdo it and exceed 2 hashtags or lose tweet impact with your target.
A clear call to action should be included as it tells them precisely what the next action step for them to take should be.
The Perfect Pinterest Post
Just four years since it was launched, Pinterest has grown to be another powerful visual-centric social network that provides good eCommerce potential as well as social sharing at a grander scale. Pinterest strength may lie in the fact that majority of users are women and up to 84% of these female users are still active since they joined the site four years ago. These would be perfect targeted audiences for a perfect Pinterest post, considering that more than 70% of spending in the United States is dictated by women.
Pinterest is image-centric so make sure you post images that tell a story. You can do this with a longer image (as in the case of infographics) in portrait style, but don't saturate and overdo it as it will not bode well for you campaign.
Use only minimal background that does not exceed 40% of your total image area to avoid decrease in repins by up to 50%.
Finally, your image will be more effective with a good description that does not exceed 200 characters. Use hashtags, particularly on trending topics, to increase your engagement with targeted users as well as encourage click-throughs with a good call-to-action.
The Perfect Google+ Post
Backed by its most powerful mother company, Google+ is a force to be reckoned with at social media. It has other features similar to the older social media giants, but it also added in the Communities, Business and the Hangouts sections that would be useful for business owners.
Showcase your expertise in your niche by providing useful informative content in your posts.
Just like other social media networks, use of images will boost your engagement and let your social media presence highly visible to targeted audiences.
Focus on trending topics on your content, concentrated in about 4 to 5 sentences, with appropriate hashtags that will increase your visibility in this network. You should also tag people or even brands to generate attention.
The Perfect LinkedIn Post
LinkedIn used to be restrictive with each users as it focused only on professionals and businesses, but it is now more open and social and concentrated with good content. There are over 300 million users worldwide, making it a great platform for connecting with business owners and professionals that may need your products or services.
Message should be of high quality and related to your business or your expertise. The use of 3 to 4 sentences would be enough for a good introduction to a link that would interest targeted people.
Images are again favorable to include in a perfect LinkedIn post, which can increase engagement by up to 10%.
Increase visibility by tagging people in your posts, generating interaction and engagement to people you are already connected to.
The Perfect Instagram Post
Instagram started out as a basic iOS-only application but has grown in a massive scale to include other platforms, generating up to 200 million monthly active users, with up to 75 million accessing the network on a daily basis.
Since images are a big deal at Instagram, you should tell your story using perfect images or even videos that can deliver even better results in terms of connecting or engaging with targeted audience.
Unlike Pinterest which leans towards women that like red and orange colored images, Instagram users prefer blue images as well as images with block colors and low saturation.
Your post message is important and should be well crafted. Studies show that the best Instagram accounts are those who can effectively make use of all the unique features and capability of the platform for visualizing their corporate mission.
Visibility at Instagram is facilitated with the use of hashtags for trending topics in your niche, as well as tagging people to generate attention and engagement.
The Perfect YouTube Content
Video is a very powerful digital marketing tool in social media marketing, with YouTube placed at the top pedestal with more than a billion users. People watch an accumulated 6 billion hours last month coming from the 100 hours video uploaded every minute.
Keep your videos short but concise. The energy level in delivering the message in your video should be well-maintained throughout the duration to avoid audiences leaving the site as the video progresses. Finish off with a good call to action.
Descriptions are important with making your YouTube video more popular against targeted customers. Enhance them by making use of appropriate keywords relevant to your niche and making your video easier to share with other users.
Other social networks are coming out and each have developed their own following. A perfect social media post catered towards that particular following will boost the visibility of your business. So, take what we shared above and learn how to influence your targeted audiences with a perfect social media post.