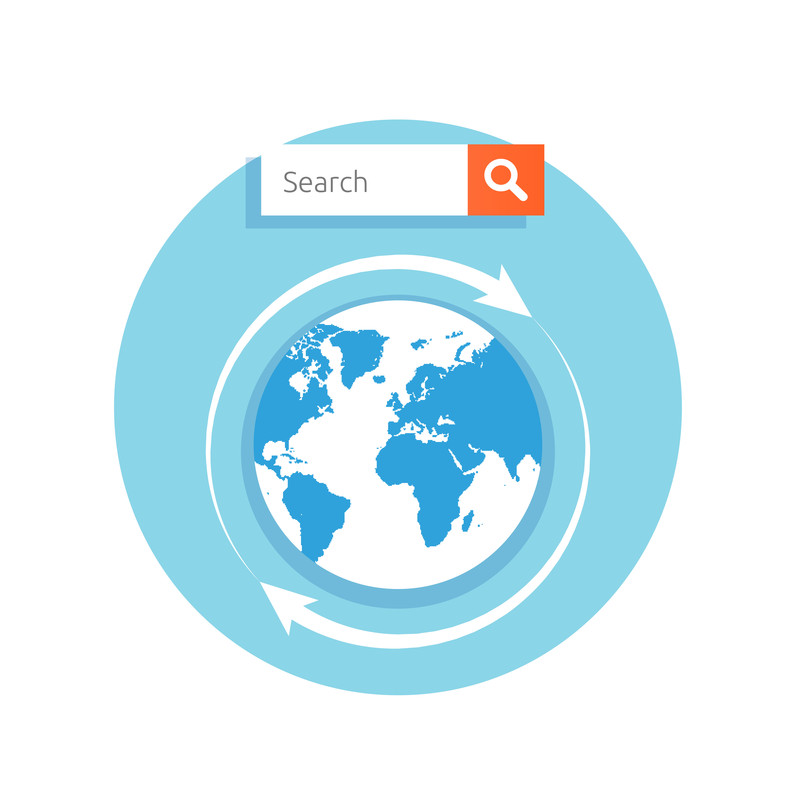 In a 2014 study done by Comscore Future in Focus, it is quite evident that Google remains to be the leader in the United States when it comes to search engines, accounting for more than two out of every three searches done by users. Though Search is one of the more mature areas of digital marketing, competitors continue to fight for shares in this widely profitable market. It is no surprise, given that digital marketing is full of business opportunities and potential. We can see this as more and more people are owning smartphones, tablets, notebooks, and laptops. Therefore while Social Media has been creating more buzz in the digital realm all thanks to its impressive numbers and reach, it is important to take Search into consideration and the possibilities it has to offer.
The First Moment of Truth
In the recent years where digital has slowly taken over the entire globe, things have become much easier and more accessible. You can start your smartphone and search for something—directions, product reviews, or any form of information. But once upon a time when digital was not as rampant, Proctor and Gamble came up with a mental model called the First Moment of Truth.
To explain this mental model briefly, the First Moment of Truth happens when you're already inside a store about to purchase a product. This is the first experience with your brand; the first moment of truth. It takes about eight to ten seconds for them to actually make the decision whether or not they want to buy it.
Have you ever noticed the placements in supermarkets? It plays an integral role, because the more you are placed on an eye-level shelf, the better advantage it is for you as compared to other products and competitors placed way above or way below you. It's a genius technique, and one that worked really well.
The Zero Moment of Truth
But given the exponential rise of digital and the consumption of information these days, mental models shifted and Google came up with what is called the Zero Moment of Truth. This makes the competition even harder. To give a better understanding of this new mental model, it basically expounds that consumers no longer need to enter a store to experience a product firsthand. There are so many mediums and channels outside of the store that can already influence their decision prior to purchasing something. Websites, blogs, forums, and social sites—all these have content that is powerful enough to convince a buyer whether or not they should go for a product. And they haven't even seen it up close.
With the data presented by Comscore, it is very easy to conclude that Americans are one of the (if not the most) heaviest searchers in the world. In fact, searching is one of the top activities done on a smartphone and can almost compete with the activities done on social media. Take note that with the number of searches done on Google each day, we can assume that a percentage of this most likely belongs to people who are searching for something they're already thinking of buying. All it takes is typing a keyword that will direct them to possible solutions—and when the search results are displayed, which of these results do you think they would click?
Did you know? The number one ranking page in Google gets 33% of search traffic. That is 33% of the vast population that makes searches on Google each day. Imagine if you are able to capture this market and direct them to your website where they can find exactly what they are looking for. This is precisely the reason businesses, both big and small, invest in Search Engine Optimization. It would be much more advantageous of course, especially for small businesses who are still trying to grow. You can easily capture and infiltrate the market of their large competitors through Search.
How Search Engine Works
Before we begin explaining how Search Engine Optimization can actually help grow your business, allow us to first explain how search engines work, and how each site is ranked accordingly. You just need to remember three things: Relevance, Importance, and Popularity.
Relevance. How applicable or appropriate is the website to the consumer? Is it something that will help them get the answers that they need?
Importance. Does it offer crucial information or content? How good is the content?
Popularity. How much traffic does this link get as compared to others ranked in the same page? Why are more people visiting this site than the other?
If you think about it, these three are very simple and make so much sense. It represents Google's goal of bringing good, quality content to the searching public in just a click of a button. Search Engine Optimization is a long-term investment that is definitely worth the costs. Though it takes a while to actually propagate (three to six months, depending on how competitive the keywords being targeted are), the key results improve website traffic, lead generation, and even conversions (particularly for e-commerce websites).
The processes of Search Engine Optimization can sometimes be complex, but to give a rough breakdown of how it goes, it's always important to start with the first step: Keyword Research. Google provides a tool that helps with keyword research, and shows you the estimate traffic that keywords get. The more frequent a keyword is searched, the more competitive it gets, and the more effort should be exerted in order for your site to rank when that specific keyword is used.
Importance of Content in SEO
We cannot stress enough how critical it is for your website to have quality and relevant content—most especially because Google launched their new and improved algorithms that checks your site to see if it has any relevant, important, or useful content and information it can offer its users. Gone are the days where you could easily visit discussions and forums, and place links of your website anywhere and everywhere—just to improve your rank. This was a tactic a lot of people used to do back then, but did you know that it can actually hurt your rankings now? The best way to optimize your site is through Semantic Or Holistic SEO.
Other factors that will definitely improve your rank is how optimized your page is. How fast does it load? How heavy is the photo or video content? Is your site responsive so that it can enhance user experience for mobile and tablet users? All these and more have a huge effect on how your site is ranked in search engines.
Social and Link Building, such as sharing your content on social media platforms and other websites that share the same context as yours, is very beneficial as well. All it takes is to look for authoritative and credible sites that you can have your website linked in.
Why Invest in SEO?
Why do people invest in Search Engine Optimization? Being on the first page is just as important as being top of mind. Having a place on the first page also gives you the authority and the credibility that you are one of the most reliable sites out there. This builds loyalty as well—loyalty that you can capitalize on as a business owner or marketer.
The statistics don't lie. Everyone is always searching for something, and what better way to take advantage of this than to show up just when they need you most? Being on the first page of Google works. Being ranked high gives back your investment. And the most effective way you can reach the first page of any search engine is through Search Engine Optimization.