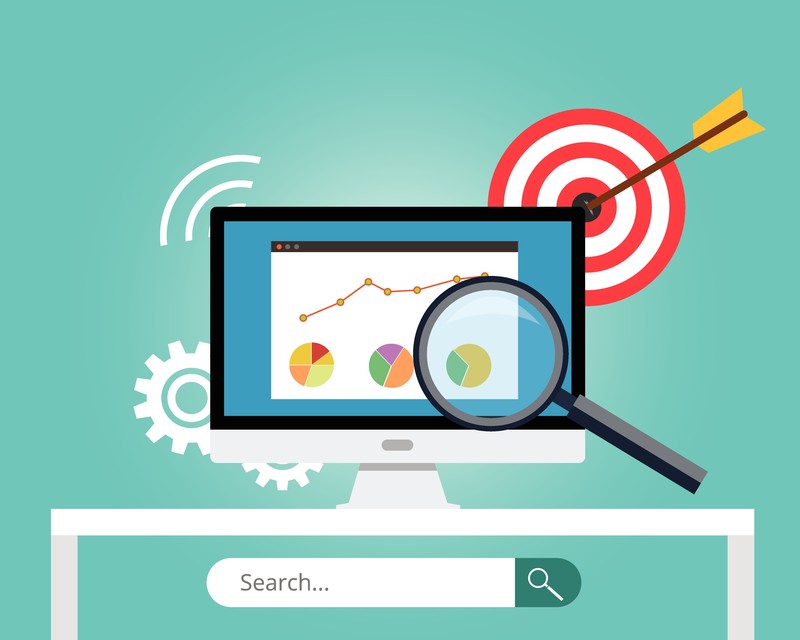 When it comes to online advertising, most small to large businesses rely on Pay Per Click (PPC) advertising campaigns, spending considerable marketing budgets on Google AdWords and other similar platforms. Studies have shown that PPC advertising drives a good flow of traffic to their websites, increasing the influx of potential customers which translate into sales.
In terms of sales and revenues, the kind of traffic generated from PPC campaigns are considered more valuable than any other sources of traffic. This is attributed to the way PPC ads are created, which are designed to generated highly targeted visitors, particularly those who are already actively looking for similar products or services.
Compared to traditional advertising, a PPC campaign is more cost-effective as advertisers need only to pay the advertising platforms whenever a qualified click is made by visitors on the ads. This can generate increased sales and revenues and at the same time deliver better and faster returns on their investments.
This would rely heavily on how the PPC ad was created. A properly created AD can drive targeted audiences to click on it and make the necessary next steps, particularly if the audience perceive that by doing so their needs would be addressed. That is why it is important that marketers, particularly those who are just newbies in the world of digital marketing follow these actionable PPC marketing tips presented in the following checklist.
1. Familiarize Yourself with AdWords Terms and Processes
If you're an AdWords newbie, the first you've got to learn are the terms and lingo used during the various steps you need to take to create your PPC ads. On top of that you need to have a clear understanding of the processes involved in these steps. There are sources available online like this one from The Wishpond Blog that not only gives a good definition of the most commonly used AdWords terms but also provides descriptive screenshots that can serve as additional guide.
2. Define and Set Your Goals
Once you know the terms and have some understanding of the processes, you can begin with your actual PPC campaign. The first step is to define a clear set of goals. According to Michael Ortner of Capterra, "The most important part of any SEM [search engine marketing] campaign is to have a clear goal in mind."
Whether your goal is to increase brand awareness, drive more traffic or subscribers to your website, or increase sales and revenue, you should define your goal before you start your PPC campaign
Set your goal to guide your campaign towards the right direction, otherwise you will be wasting time and money
Define the specific actions that you want your targeted audiences to make after reading or seeing your advertisements
Define how you can measure the results of these actions in relation to your goal
3. Qualify Potential Customers
When you roll out your PPC ads, it can be viewed by anyone on the Internet – but not all are your targeted audiences or customers. Your ads should generate clicks only from users whom you have qualified as potential customers.
Your ads should be created with your targeted audiences in mind. Targeted audiences are those who would be interested in your products or services, respond favorably to your Call-To-Action, and ultimately become paying customers
Your ads should only be targeted to potential customers, otherwise you will generate clicks from online users who will not convert – thus wasting your PPC budget
Many customers depend on the price ranges of products or services. Including this in your ads will attract only customers who are willing to pay your price, and filter out those who do not
4. Create a Compelling Headline

The most prominent element in your PPC ad is your headline – one that could make or break the success of your campaign. It is important that your headline could create the biggest impact the moment your targeted audiences read through each character
Maximize use of the 25 characters allotted for your headline. It should deliver a statement that will entice targeted audiences to read more
Headlines should include descriptive terms that tells prospects about your products or services
Headlines should include keywords and descriptive terms if targeting for a specific set of keywords
Headlines should include your brand name and descriptive terms if your goal is to increase brand awareness
Display your page headlines using a font that is 18% larger than that used in your description copy. It will attract better attention once Google displays core terms that matches the search query in bolder font
5. Maintain a Keyword Taxonomy

It is very important that you develop and maintain a keyword taxonomy, organizing your keywords according to groups depending on how relevant they are to your product, service or brand. By doing so, you can boost the relevancy of your ads, improve your Click Through Rates (CTR), minimize your Cost Per Click (CPC) and eventually raise your Quality Score.
Consider the use of more specific brand-related terms, product-related terms and even specific terms used by your competitor. This can save you on costs as using generic and broader keywords will cost you a lot more compared to these terms
Group keywords to specifically target a specific set of qualified target. By doing so, you will require less time and effort
Create a hierarchical structure with your keyword taxonomy. This will facilitate the organization of important keywords that will make your groups more focused
Identify and avoid the use of less effective and more expensive terms. Focus on the less expensive but more effective search terms
6. Integrate Keywords into Your Ad Copy
Aside from your headline, the body or copy of your PPC ad should include important keywords. Once these terms match a search query, a prospective end user will notice and will eventually appreciate the value of what you may have to offer.
Add keywords to your ad copy. Google will automatically present this in your ad in bold form to make them stand out
Avoid keyword stuffing. Integrate your keywords into your ad copy as natural as possible. Do this so as not to confuse audiences with your message
Aside from your main keywords, also try to integrate their synonyms. These will also be presented by Google in bold form
7. Formulate a Good Ad Description and Copy
The body or copy of your PPC ad contains the main message that you would want to convey to your targeted audiences. This is both a science and an art that you can further optimize with the following tips:
The message you would like to convey should be clear and concise – to let your targeted audiences know why they should take action and click on your ad
Clearly state the benefits that your audiences will get once they clicked on your ad. You can also present a particular problem and a recommended solution which you will show your audiences once they clicked on your ad
Avoid spam or the use of what is considered spammy language and terms. Avoid the use of "Click here now!" and other similar terms which Google does not allow
Try to integrate specific search queries that your targeted audiences might use. This will increase your chances of getting a match. A good technique to use is Dynamic Keyword Insertion, a method that automatically integrates search queries directly into your ad copy
Include specifics and other details of your offer directly into your ad. It would be best to include prices up front. This will ensure that those who clicked on your ad are really interested in your product/services at the price range you are offering
Emphasize the Unique Selling Points of your products or services to make your ad stand out from your competitors
Study similar ads from your competitors or ads from products in your industry or business niche. Get a feel of the style used for the most effective ads. However, do not duplicate their ads verbatim but try to develop your own "voice"
Capitalize the first letters of important phrases, call-to-actions and keywords in your ad to make them easier to read and stand out for your targeted audiences
Make use of symbols to make your ads stand out and draw attention, such as registered trademark symbols and other similar items which you can use. Just check and make sure these symbols are allowed in the advertising platform you will use
8. Integrate a Compelling Call-To-Action
One of the most important elements in PPC ads that many marketers fail to execute is the inclusion of a compelling Call-To-Action (CTA). A CTA will specifically tell your targeted audiences the next vital steps that they should perform once they clicked on your ads and arrived at your website or landing pages:
Formulate your CTA according to the end goal you defined when you created your ad
The CTA in your ad should also be reflected or should match the CTAs integrated in your website or landing page. It will be confusing for your audiences if they find conflicting or different CTAs between your sites and your ads
The content of your landing page and the CTAs integrated within should match the message that your PPC ad was trying to say
Always be transparent with your products or services. Audiences will never take the next action step if they find conflicts between the content of your site or landing pages with what you promised in your PPC ad
Make use of available ad extensions (eg. emails, phone contacts, etc) to provide your audiences with additional options to take action
9. Optimize Your PPC Ad Settings
Optimizing your PPC ad settings is a vital step many marketers fail to execute. This will streamline the efficacy of your ad, enabling you to get the most favorable results and to avoid unnecessary costs because of poor settings.
The "settings" option during your PPC ad creation will let you set the geographic location, targeted recipients, optimization for mobile, budget allocation, bid strategy and scheduling
Limit the geography settings to areas where you can properly fulfill your business services
Schedule the posting of your ads to specific times of the day where your targeted audiences will most likely be actively searching
Set a specific budget to one that you can actively manage. It is also crucial that you avoid using the Display Network first as this will eat up on your specified budget. Use Google's Search Network first to identify locations where you can find your targeted audiences. Once you've optimized this, you can move on to Display Network to specifically target identified sites and locations
10. Test and Monitor the Performance of Your PPC Ads
Part of the PPC ad optimization process is to perform an A/B split testing to identify the best configuration of your ads that will deliver the best results.
Create two to three variations of your PPC ad that you can test. Modify only one element at a time when performing these tests
Make small changes in your headlines and ad copy. Monitor their performance in terms of differences in Click-Through Rates. You can also monitor their performance through Conversion Tracking
Test ads also according to different features to see which will be more appealing and generate more favorable responses from your targeted audiences
When performing split testing, cut the budget allocated for your main ad and put this in as the budget for your second. Let the ads run for a specific number of weeks and then measure their performance
Once you've identified a high-performing variation of your ad, focus on using it and stop other ad variations from running
The use of paid Pay-Per-Click advertising is a time-tested and proven way to generate highly targeted traffic that converts. It should be a vital part of your overall Digital Marketing strategy if you want to generate the best results from your campaign efforts in terms of profits and revenues.
However, starting a PPC campaign should not be done haphazardly. You need to follow certain rules and integrate tested techniques to make your campaign stand out and generate the best results. May you find this Actionable PPC Marketing Checklist presented above useful – as brought to you by CJG Digital Marketing.