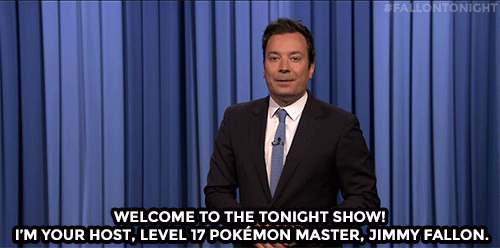 Image source:giphy.com
It's almost been a month since the released of the newest and one of the most successful mobile game in the history- the Pokémon Go. With over 30 million users worldwide, the game has already earned around $35 million in revenues, and is even overtaking the world's biggest social networks, too.
The global success of this mobile game is really an inspiration not only in the gaming sector but to other industries as well. In fact, a lot of small business are now capitalizing this phenomenon. Local stores, restaurants, movie theaters and other businesses are driving huge amounts of foot traffic and conversions by simply "luring" Pokémon trainers inside their Pokéstop stores.
Whether you're a fan or not, there is no stopping this worldwide hit game. In this post, we consider why Pokémon Go has been a huge success- and the marketing lessons we can all learn from this nostalgic mobile gaming app.
1. Be Proactive in Attracting Customers
One of the perks of this game is that you can use "incense" to lure Pokémon monsters. Many users have used this feature to catch Pokémon without going outside of their houses. But just recently, a Reddit user sneaked through the  game's code and found out that incense spawns one Pokémon every five minutes while in fix position, and 1 Pokémon every minute while moving.  This lead to many app users being infuriated because they have used so much incense without knowing how to use it more efficiently.
As a marketer or business owner, you don't want to be in the same situation wherein you are like a Pokémon trainer waiting and spending money just to realize that you could have gained more customers if you made the first move of engaging with them. Many businesses fail at this because they thought that their customers will go rushing inside their store after displaying their products in the rack or writing the menu on the display board.
Unfortunately, that is not the case, in fact you could be missing out a lot potential customers just because you think that capturing your customer's attention is as rare as finding the deceptive Mewtwo. Make sure that you implement your marketing tactics efficiently by proactively seeking and reaching your customers through sending your marketing message in various channels. Whether it's a monthly e-mail, regularly posted blog content or social interaction, keeping them engage with your brand or business will always reward you with satisfying results. This part of the infographic by OpenView shows the statistics of the power of proactive prospecting: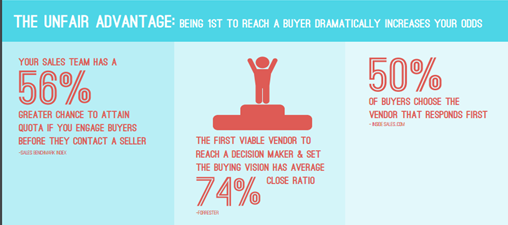 2. Give the Best Customer Experience
Most part of this game requires you to walk around the block, or even the whole city, to collect those Pokémon. This type of experience that delights our five senses and gives us new ways to craft memorable experiences are the main reason for the success of the said game. If your customers have a good experience with your product, then expect them to pay you with loyalty. Whether it's the thrill of hunting Aerodactyl in the park, or providing a smooth checkout process with an enticing free-shipping offer, customer loyalty will be guaranteed. This statistic from Genesys shows the direct relationship between customer experience and customer loyalty/retention.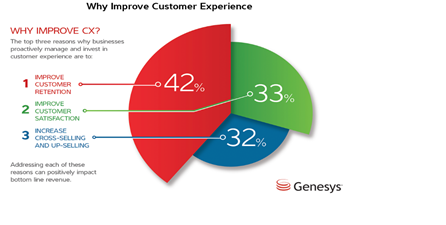 3. Having a Strong Marketing Mix
In Pokémon Go, the player will have the opportunity to join one of the three Pokémon trainer teams prior to finding a Pokémon Gym. When capturing a gym, you have to analyze your Pokémon monsters and create a team of six that will try to take down the Pokémon that guards the gym. Now a lot of actions will follow through: you tapping your phone like crazy until the blue bar at the top of your screen is full, that lets you fire a stronger hit to beat down the other Pokémon.
Now, what it has to do with marketing? As you can see, managing a business in today's tightly competitive market requires an extensive analysis to create an equally competitive strategy that can give you an upper hand in the competition. Researching and analyzing your company's strengths and weaknesses is the first step. Then you also have to know the same thing about your competitors. Understanding the current situation of the industry and other factors that might affect your business operations will then follow. All of the information gathered are vital on which aspect of marketing mix- product, price, people, distribution, and promotion will give your product a competitive advantage that can surely take down your competitors and give them a run for their money.
4. Brand Identity
 If you grew up in the 90's, it is impossible that you never heard of the massive phenomenon called "Pokémania". Now that the people who have played Pokémon in their Nintendo game consoles 20 years ago are all grown up, many of them are all excited to fulfill their childhood dreams of catching Pokémon in real life. With the hype all revved up again, it is almost surreal for Pokémon creators to experience the massive phenomenon happening again after 20 years, and this time with larger audience. This just proves the power of an effective branding strategy with a large market presence, which can always dominate the market with a great product with very minimal effort, even after the years have passed. Wonder what makes people go crazy again about Pokémon Go? The infographic from Business2Community  shows the different aspects of why consumers follow a particular brand: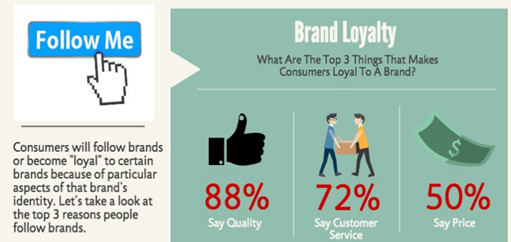 5. Keep Your Customers Well-Informed
The enjoyable game itself has a downside too. Many of the Pokémon Go users complained about its lack of basic instructions or advice about how to actually power up or evolve their Pokémon monsters. Though there is a "help center" option, it is buried in the game's settings screen that also links to developer Niantic's help page. That is why it is no wonder that a bunch of explainers and tutorials about how the Pokémon gameplay works flooded the internet.
As a marketer or business owner, we want our customers to be fully knowledgeable about our product or service offering, without them relying on other parties for source of information. Inaccurate and incomplete information, aside from it gives your customer a less delightful experience, it might also result to lower customer retention and eventually, loss of sales. Sure enough, Pokémon Go will still manage to improve itself, and so is your business. This statistic from BenchmarkPortal shows how volatile SMB's are when it comes to sending valuable information to customers: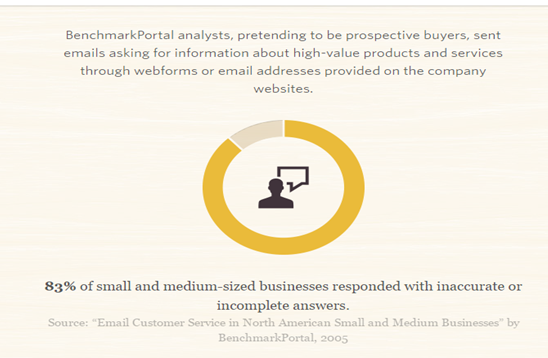 6. The Power of Viral Marketing
If you come to think of it, Pokémon Go creators didn't have invested that much in advertising. Beyond a handful release of notifications from their official twitter account, and a 3-minute trailer released in YouTube, no TV commercials for this game have been commissioned and in-app advertising is very minimal. Niantic, the creators of Pokémon Go, has only relied on word-of-mouth to promote the game, prior and after of its release date. Unofficial viral pictures, videos and social media posts shared online that reference created the buzz about the game, even many of them haven't played it yet.
This is by far the strongest proof of the power of viral marketing to increase brand exposure and improve the relationship with the existing audience. Check the infographic from Smart Insights to know why word-of-mouth is the most influential element that drives purchase decision today.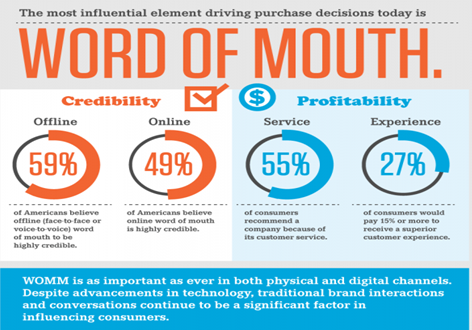 7. Find The Gap
Undeniably, Pokémon Go has greatly innovated how mobile gaming should be. From taking advantage of people's desire to seek adventure and try something new in this vast digitized world, to the utilization of Augmented Reality to make the gaming experience more exciting, it is very evident that Niantic, has tapped something magical that lead to the success of the game. This sets the rule that whatever industry you belong to, it is your duty to be always keen on what has not been provided yet in the market.
In a study conducted by Lab42 reveals that customers are willing to pay more for innovative products, especially in electronics. Whether it's a new customer experience or unique product feature, innovation done right will always lead to increased customer satisfaction and retention.
8. Simplicity is the Key

"Simplicity is the ultimate sophistication". With thousands of gaming apps available today, it is a very tough job for a game developer to create something that will really stand-out in the market. While most of them are fully packed with high definition graphics and visual design, Pokémon has managed to keep their game as simple as possible, which makes it fairly easy to play for the user.
Today, marketers see consumers as web-savvy, information-driven individuals who swoop on whichever store offers the best deal. Because of this, companies have ramped up their marketing message to promote customer interaction, to the point that almost overwhelms their customers. Most people do not like complexity when dealing with your business or product, it might get them dizzy!
In fact, in the annual Global Brand Simplicity Index released by Siegel + Gale revealed that those businesses-called "disruptors" outperformed many of the biggest brands because they are able to deliver top-notch customer experience with simplicity as the core of their value propositions. The lesson to be learned here is to stop doing your complex and pushy approach to your customers and start simplifying your business: address the existing problem and solve it in the simplest way possible. The images below are screen grabs from the video of Siegel + Gale that shows why simplicity is the key for your business success.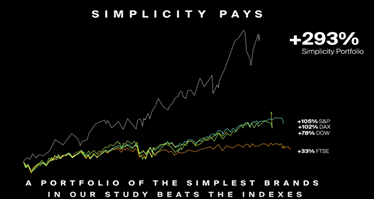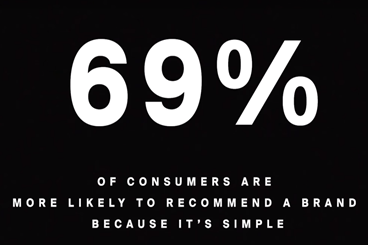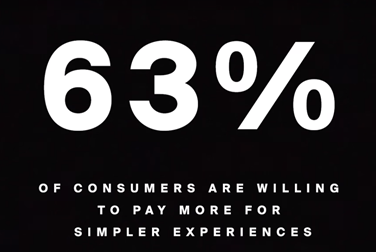 Who would have thought that this newest game in town could bring so much lessons to all marketing practitioner and professionals? With its introduction of using social community and latest technologies it is certain that Pokémon Go has set the gaming standards higher in today's technology driven world. With these marketing lessons, we hope that we have given you a different perspective on how a simple mobile game can actually improve the marketing aspect of your business.