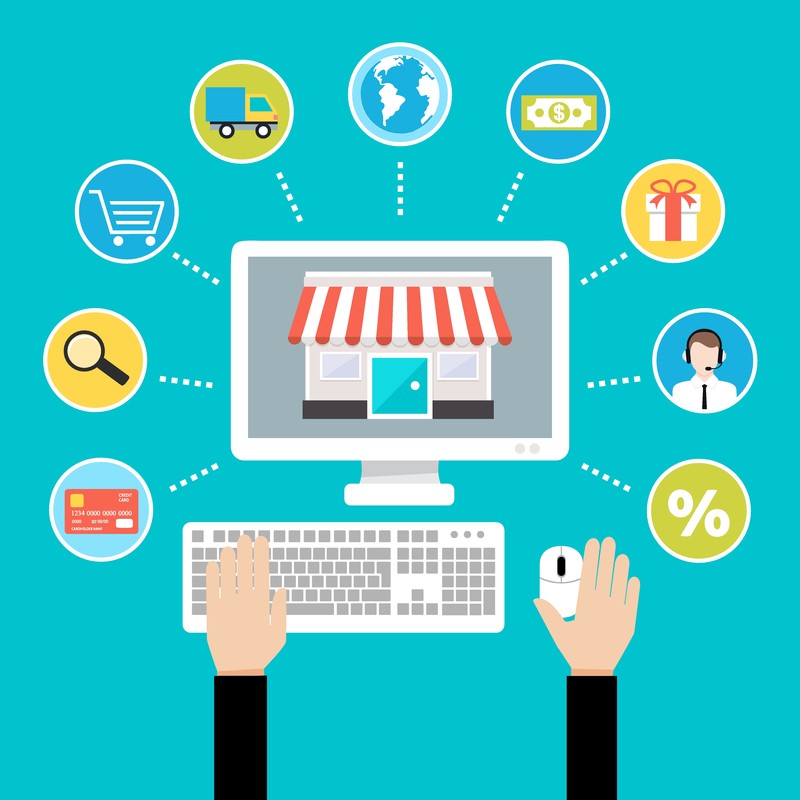 In this highly evolved digital world, carving a niche for themselves is a must for businesses if they want to survive for many years in their respective industries. Taking their cues from the large advertising budgets big brands and corporations spend on traditional media advertising, many small to medium industries think they also need to have the same in order to succeed.
But in the world of digital marketing, having a large advertising budget does not necessarily guarantee success. When researchers from Communicus, an advertising research firm, asked 1000 consumers who have seen the multi-million advertisements shown during the Super Bowl games, most confirmed that these ads did not influence their spending behavior. In fact, more than 60% of these ads did not generate any revenues from all their efforts.
This is a clear indication of fast-changing consumer behaviors and the diminishing impact or influence of push advertising that characterize traditional big-budget ads. As more and more consumers get comfortable with online commerce and other online market transactions, businesses need to adapt and meet these consumers where they are and establish for themselves a strong presence online.
The following describes the ultimate basics of online business promotion in a bid to help small and medium business owners understand more comprehensively powerful advertising channels and tools that they can use to promote their brands and business online.
The Prerequisites

But before you jump right into this exciting new adventure in online business promotion, you need to prepare your business first and handle these vital prerequisites before you make your next move. Building this strong foundation with your online business promotion infrastructure will ensure success for all your efforts and help your business generate the profitable results you want.
1. Build Your Websites

Your website is the hub of your online presence and will be the staging ground and launch pad of all your online promotions. In 2014, only 53% of small businesses in the United States have their own websites. If surveyed for the reasons for not having their own business websites, almost half of the owners replied that their business does not need one. Other reasons include:
| | |
| --- | --- |
| Reasons | Percentage |
| Business currently does not need one | 41% |
| Cost | 19% |
| Lack of Time | 16% |
| Other | 10% |
| Too Complex | 9% |
| Business will never need one | 4% |
| Not Sure | 1% |
But if analyzed closely, up to 67% of these business earning annual sales from $2.5 to $4.5 million have their own business websites, while from those earning annual sales of only $100K to $499K, only 45% have their own business websites. This correlation indicates the importance of having your own business website. It could be the most important factor that will define if you will still BE in business in the very near future.
2. Set-up Your Landing Pages

During online promotional campaigns, targeted traffic are directed not necessarily to your main websites but are sent to landing pages first. Usually laid out as one-page websites, these landing pages are designed specifically to entice targeted readers to take a positive action towards conversion as leads or sales. Landing pages are designed differently from main websites and features the following very important elements:
a. Focus
Landing pages are designed for a specific purpose and focus. The success of a landing page rely heavily on how well your content stick to this main focus, let your targeted audiences understand your message well enough to take a particular action like signing up for a newsletter or proceeding directly to your main website's sales page
b. Social Signals
Online user behavior tends to be more social and semantic, thus the changes to search engine algorithms. Landing pages should be designed with social signals and proof in mind, like the inclusion of powerful testimonials from well-known personalities from your niche or industry.
c. Headlines
You only have an 8-second window before you can effectively get the attention of your targeted readers, and how well you craft your headlines will spell the difference between success and failure. Your headline will tell your audience what your landing page is all about from a single initial glance so it is important that the most important aspects in your campaign is brought forth at this instance.
d. Trust and Credibility
Your credibility and ability to generate trust from targeted audiences will dictate how many will take the next step towards conversion. You can do so by adding safety and trust signals from reputable bodies, particularly with your shopping carts and payment options.
e. Visual
Decent visual elements like great images and compelling videos will boost the success rate of your landing pages. People are visual creatures and would prefer visuals over long blocks of text, making them understand your message better towards conversion.
3. Build a Strong Social Media Presence

Social media has taken the online world by storm and building a strong social media presence is crucial to the success of your online business promotion campaigns. As mentioned earlier, people prefer direct interaction and engagement over traditional push marketing, and social media is the perfect platform where such engagement with targeted customers can take place.
4. Create or Curate Content for Marketing

The strength of any online marketing campaign revolves around how well you have crafted your content. Now that search has become more semantic in a bid to provide online users with high quality information that they will actually read or use, maintaining the same level of quality with your content would be crucial to the success of your campaigns.
High quality content can be created in-house, through providers, or curated from reputable resources (considering you practice proper content curation procedures). Some of the top content types that you can use include:
o   Articles – great articles are centered towards providing information that will excite, amuse, solve their needs and concerns, or even stir up their emotions
o   Visuals – articles and other types of content are best presented with high quality pictures and images that will make it easier for readers to understand your message
o   Infographics – these great linkable assets make use of presenting vital and very important information in beautiful graphical and visual forms
o   Videos – boost retention rates better by up to 65% by conveying your message through video content
o   Statistics – Increase your credibility and your chances for conversion by including interesting statistics based on studies and surveys conducted by reputable organizations or by your own research teams
o   Predictions – 2014 is nearing its end and content based on predictions for the online market or anything related to your niche and industry will be great content targeted audiences will be very much interested in. Ask experts in your niche and list down their predictions, or interview each one and publish each extensive discussions as separate articles
o   Top 10s / Lists – Generate some buzz and interest by sharing top ten lists or other similar content forms that provide a good, in-depth presentation of top items based on a particular topic related to your niche or business
o   And a whole lot more including: Product comparison guides, slideshows, webinars, eBooks, white papers, 101 guides, podcasts, interviews, event covers, memes, gamifications, apps, and guest posts from reputable industry leaders and personalities
Free Online Business Promotion
Online business promotion can be subdivided into free and paid channels. Cost is obviously an important factor for consideration in choosing which channels will work best for you, but each of these channels, whether free or paid, have their own merits that if used properly will deliver the results you wanted – higher than what you may have anticipated. First, let's start with the free stuff:
1. Blog Marketing

Blog marketing is very effective, now that search has become more and more content-centric in a bid to provide online users with what they are really looking for. We have written several interesting pieces that discusses the merits of blogging for business, but it is important to highlight here that companies with their own business blogs generate traffic 55% more than those who don't, rake in inbound links 97% higher than usual, and gets web pages indexed by search engines by up to 434% more.
2. Social Media Marketing and Link Building

Link building through social media is a great way for promoting your business online, not only with its impact on your SEO, but also in how you can get connected with targeted audiences present in these social sites.
3. Local Listing Services

It is important for businesses, particularly those with physical stores or offices, to have their websites listed locally through popular directories and listing services. These will place your business at the forefront for search users looking for particular businesses. The following are some of the most popular local listing services:
4. Online Directories

Aside from local listings, online directories are also great free channels where you can have your websites present for targeted audiences to see. Submit your website and other pages to these listing but make sure that all important and vital information are properly laid out to make it easier for targeted customers to get in touch with you. These directories include:
o   BBB
o   DexKnows
o   Manta
o   Yelp

Paid Online Business Promotion

While free channels can generate a substantial amount of traffic to your websites or landing pages, using paid advertising channels can
1. PPC Advertising

PPC marketing is a great paid advertising channel that can generate highly targeted traffic with greater chances for conversion. However, the success of your PPC ads depend on how well you have crafted your ads and how you conduct and execute your campaign. Google have the largest market share at 67%, followed by Bing at 18% and Yahoo! at 11%.
2. Paid Social Media Ads

Up to 66% of effective online advertisers are already using paid social media advertising in their digital marketing mix, generating high-quality and highly-targeted traffic from potential customers with higher-than-normal chances for conversion. Paid social media advertising that you can use include:
3. Paid Press Releases

Getting your content available out there for use by journalists and bloggers can awareness and promotions for your brands. 84% of journalists use email to get ideas for stories while 79% use Facebook, 64% use LinkedIn, and 58% use Twitter. If you have some newsworthy stories to tell about your companies or brands, it would be great to use paid press release channels like PRWeb, PRLog, 24/7 Press Release and dozens more channels to get your stories published for journalists to see.
4. Native Advertising on Content Discovery Networks
Native Advertising on Content Discovery Networks like AdBlade, OutBrain, and Taboola provide additional channels that can provide your content greater visibility among targeted audiences within their own networks of publishers, generating higher clickthrough rates that will put your business at a higher competitive edge than others.
5. Sponsored Content through Advertorials
Forbes popularized the sponsored content through advertorials concept and many channels have followed suit, providing business with a good promotional networks where they can get their brands and business messages across targeted audiences belonging to the readers of these networks and channels. Advertorials may look and feel like the standard content of these channels except for the usually included "sponsored" tag and promotional content embedded within the articles or presentation.
6. Advertising through Native Newsletter Distribution
Email or newsletter lists are groups of highly-targeted audiences interested in the topics or materials presented by the list owner and are usually the main source of buyers or paid customers for their products or services. You can partner or work with these list owners for a certain fee to allow you to embed promotional content within their main newsletter content, presented in a way that is native to the format of the newsletter.
Marketing technologies have evolved over the years and the same marketing principles that worked before may not necessarily have the same impact or generate the same results today. Business owners who want to get ahead of the pact and generate favorable results for their brand, products or services must learn how to harness the power of online marketing to promote their business. The samples and recommendations listed here should put you in the right path towards discovery and choosing which channels will work well with your brand or business – and generate profitable results for the good of all.