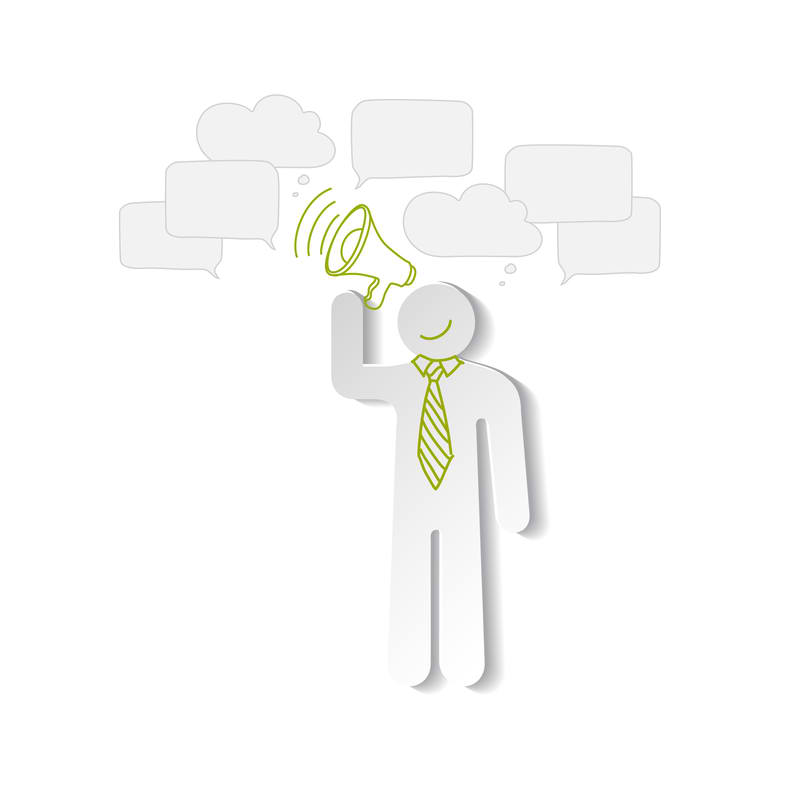 Social media is a tremendously huge marketing phenomena that is taking the business world by storm. Who can blame them? With more than 1.28 billion Monthly Active Users (MAUs) and 1.01 Mobile Active Users, increasing at a rate of more than 15% and 34% year-over-year respectively, Facebook is definitely a force to be reckoned with in the online world.
But in order to establish a big impact on this gigantic social network, businesses should tap into the best Facebook marketing practices successful companies utilize to get the best results and profitable outcomes from their marketing campaigns. To put you in the right path, CJG Digital Marketing presents these 8 tips that will make your Facebook marketing efforts fast, easy and effective.
1. Focus Locally

Many businesses have already made their move to establish a foothold in the Facebook universe, with 30 million enterprises already having their own Facebook business page. This is already a tremendous rise from the 16 million numbers registered in 2013 and 8 million in 2012. This is reason enough for small and medium business owners to also start building a strong social media presence, starting with a local focus in their Facebook marketing campaign.
Create a Local Business Page
The best place to start with your Facebook marketing campaign is to establish a page for your local business, complete with your business address and contact information. Once you have this put up, you can start setting up administrators and editors to manage and maintain the contents of your page. You can also start building up your audience and page fan base, inviting people from your local community and immediate sphere of influence to like your page.
Local businesses with a physical store or shop can capitalize on the Facebook Check-In feature, allowing your visitors to display information about their visits to your local business in their timelines. This would be a good way to have your customers help in promoting your business through Facebook, it would also help make your page visible in queries for local businesses through the Facebook Graph search.
You can track the performance of your posts and pages by using Facebook insights. The information provided in this analytics tool will tell you how you can interact more effectively with local audiences, as well as insights on how you can expand your business reach from beyond the confines on any brick-and-mortar business.
2. Create A Clear Posting Strategy

Facebook is all about social connection, and businesses can connect to their targeted audiences through the content they post on their business pages. With 829 million people using Facebook on a daily basis, and 654 million daily users accessing the site through their mobile phones and gadgets, it would be very difficult to engage with targeted audiences without a clear and concise posting strategy – and you can start with the following tips.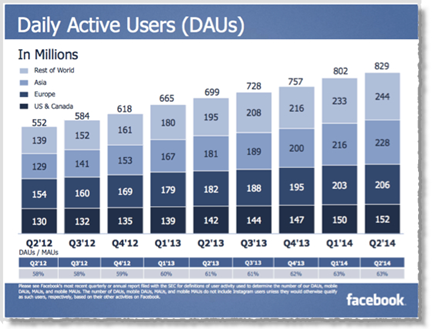 Before you start posting away on your business page, it would be best to perform proper organization and housekeeping first. Make sure that you fill up pertinent business information sections in your page like operating hours, contact information, and description among others – all geared towards giving your business greater credibility. Just like your main website, your official Facebook page is the extension of your business in this social network.
One of the main strengths of social media marketing is its ability to provide fresh updates on a regular basis, keeping the interest of your targeted audiences at high levels enough for them to go for engagement with your brand. The question probably developing in readers' minds at this point would be – how frequent should regular updates be?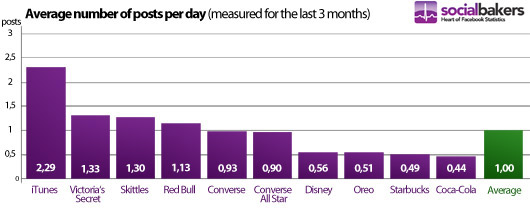 To answer this question, it would be best to look at how the top brands do it. Social Bakers did a study for 3 months documenting the average post per day these top brands make with their Facebook marketing campaign. The study showed that one post per day was the ideal frequency for these top brands. The study also indicated that posting more than twice per day would be overdoing it, while posting only once per week will make your page lose the connection your page has already started to build with targeted audiences.
Another report from Track Social indicated that posting an average of one post per day would generate the best relative response score. This score tend to deteriorate with an increase in post frequency, an indication that businesses should not post more than twice a day to maintain proper engagement with targeted audiences.
Limit the Length of Your Posts
Aside from the frequency of posts, it would be best to also limit the length of each post, as shorter posts would generate up to 23% more interaction. A good rule of thumb would be to limit your posts to 250 characters, which can generate up to 60% more engagements. Trimming this down further to 80 characters will generate up to 66% more interaction.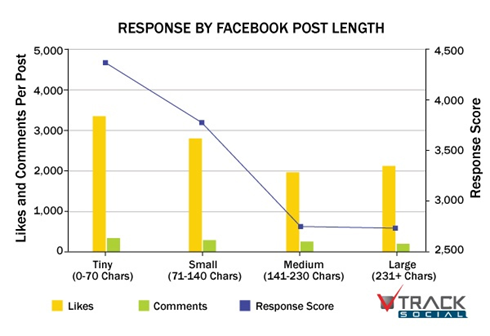 3. Make Use of Pictures and Videos

Facebook users upload up to 300 million photos on a daily basis, a clear indication that visual content like images, photos and videos provides more appeal and interest to users. Users tend to engage more efficiently and more readily through visual content. Knowing this, business owners should capitalize on the creation and posting of good visual content that not only would generate engagement, but also effective enough to convey your brand message to your audiences.
You should also capitalize on your Facebook Page cover photo, which acts like an advertisement banner – for free – that can help establish your branding to targeted audience. Make your cover photos appealing enough for your audiences but at the same time relevant to your brand as well. On top of this, your photos should also integrate a call-to-action text or graphics that would entice targeted customers to take favorable action.
4. Use the Rule of Thirds When Posting

One of the best and most effective guide for effective posting on Facebook for your marketing campaign is to follow the Rule of Thirds, which is discussed in the following:
1/3 of Posts About Your Products/Services:
A third of your post can be about your products and/or services, which can help increase awareness about your brand and business. Posting should have the intent of providing relevant information instead of outright selling. Tell a story and avoid trying to sell anything directly.
1/3 of Posts About Editorial Content:
Editorial content can establish your voice as an authority in your niche, and most people would always listen to an authoritative voice. Not only will this establish you as the go-to resource in your industry, it will also increase your credibility as a business as well as gain customer following and loyalty.
1/3 of Posts Should be Motivation or Funny:
People want to feel good and they would naturally be attracted to content that would make them feel good and make them happy. It can be fun and amusing, but at the same time increase awareness and brand loyalty as more and more targeted customers get endeared to your products or services. One example is a Halloween post by M&M's on their Facebook page, which generated an astounding 19,748 shares and 102,288 likes.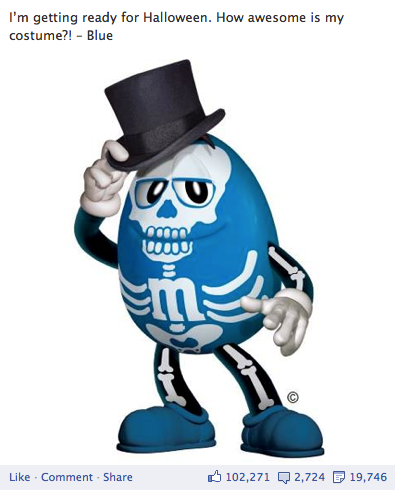 5. Interact With Facebook Users

Up to 63% of Facebook users enter the social network and engage with all sorts of content on a daily basis. An average user would spend up to 40 minutes a day, engaging with friends and interacting with brands. The success of Facebook marketing lies in this most basic of purposes, so it is imperative that you regularly interact with Facebook users, particularly fans of your page. Interaction would put a human face and voice which targeted users can relate and engage with, instead of a mechanical page run by bots.
Engagement will also help you build a community of brand followers – not just brand likers – which can be loyal ambassadors that would willingly promote your brand at their own accord and resources. Nurture such relationships with Facebook users you engage with through constantly providing them with content of value that are relevant to their needs and interests.

6. Use Other Channels to Promote Your Facebook Page

Increasing targeted customer engagement at Facebook can be generated not only within the available framework Facebook provides, but also through other external channels as well. You can leverage on the existing traffic your main website or landing pages are already generating by properly including links and social sharing buttons. Connect your Facebook pages with other digital marketing channels as well like email or mobile marketing. You can even go offline and promote your pages through your physical storefronts and other marketing collateral.

7. Links, Links and More Links

Facebook is just a marketing tool, and is an integral part of your Social Media Management campaigns. Actual business transactions and conversions however, still occur outside of Facebook such as in your main websites and/or sales page. Make sure that your Facebook pages are properly linked to your web page and other online portfolio. Include links in your posts which can include calls to action such as clicking a link to your landing page. You should also integrate Facebook Social plugins which can effectively connect your main sites to this social network.

8. Make Use of Facebook Promotions

One great way to maximize Facebook marketing for your business is to make use of Facebook Promotions and advertising to promote your posts and other contents. This is a paid channel but it is guaranteed to generate reliable traffic that would generate conversions. Good businesses know this, that's why up to 1.5 million enterprises are already spending substantial amount of money on Facebook ads and are actually paying up to 122% more per advertising unit now that what they were spending last year.
Facebook is a very strong force in the social media arena and business owners wanting to generate more revenues through their social media marketing campaign should really consider spending more time and resources enhancing their Facebook marketing campaign. These 8 tips will put you in the right road towards this end but it is still up to you how you can make use of the tools and resources available at your disposal – and eventually generate profitable Facebook marketing success.