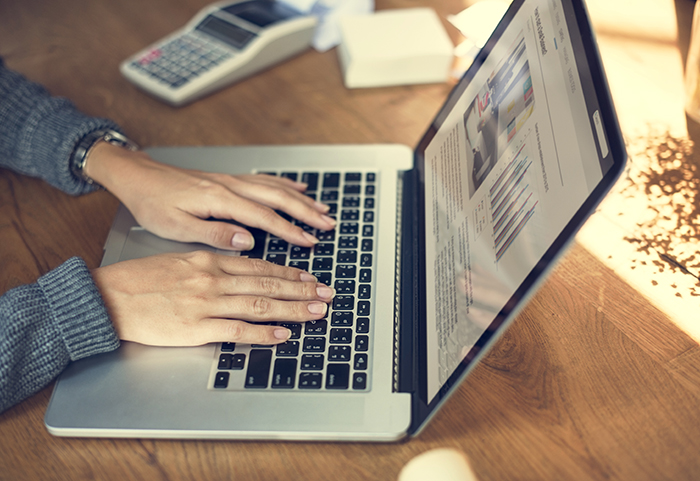 A strong branding will set you apart from the rest of the crowd all vying for your niche's attention, but cultivating it is no walk in the park. With so many businesses nowadays, better branding makes sure that your business is in for long-term success by making it easier to grow your company, navigate challenges, and charge a premium.
The problem with trying to boost branding is that most marketers get it wrong. Branding is more than just the visual layout you choose for your packaging, or the copies you write, or your posting times on Facebook. It's your business' image as a whole — from the way you connect with existing customers, to the intonation of your social media posts. The deeper nuances of branding often are lost in translation, and that's why businesses fail at it.
This doesn't mean your brand has to suffer the same fate. In this infographic, we detail the four ways you can boost your business branding this year and set yourself up for more success moving forward.

1. Build an emotional connection
Patrick Renvoisé explains that the latest breakthroughs in neuroscience suggest that people make decisions based on emotions that they later rationalize, which also applies to when they're being marketed to.
Telling customers outright to purchase products or services doesn't work anymore, but associating the brand with feelings, identities, and experiences make for a strong branding.
Some of the most successful brands, such as Apple and Coca-Cola, use emotions to their advantage. They have successfully identified their emotional "Right Space" — the core emotions that they want every customer to feel — and focused their efforts into making their audience feel the emotions they want them to experience.
Branding Strategy Insider suggests asking yourself this one question: "If you could make your customers feel one emotion, what would it be?" and answering it through these steps:

Understand you are today

Called the "Now Space", this is essentially what your brand is currently making your customers feel. It's critical to identify where your brand is building a positive emotional connection so that you can execute consistently through that direction.

Identify where you need to go

Every brand has an emotional "Right Space", where purchase intent, loyalty, and advocacy is maximized. It should be ownable (your customers should strongly associate those emotions with you), credible (it must make sense for your brand to direct customer emotion that way) and profitable (these emotional triggers should lead to long-term competitive advantage).

Uncover how to get there

The key to building and growing your brand is executing with consistency. Every touch point — visuals, copy, posts, content, etc., should be unified with the goal of triggering the right emotional response and connecting it back to you.

Accelerate brand growth with your Right Space

Of the 5,000+ possible human emotions, which ones make up your brand's emotional "Right Space"? And how do each of your marketing tactics perform against that emotional territory?
2. Establish brand authenticity
While strategies such as contests and sweepstakes are good ways to bring in some quick attention to your brand, it ultimately doesn't do anything to boost branding and set the company apart.
Ultimately, boosting a brand requires you not just to make customers feel like they need you, but also be someone genuine in ways more than just making a sale. Brands need to be loyal to their purpose, vision, and strategy versus chasing trends.
Customers don't want to feel like you only see them as potential leads or sales. Continually shifting and changing yourself will make them think that you're just trying to appeal to them based on what's popular now. Stay true to what your brand is about.
 3. Cultivate your reputation
Gone are the days when companies can directly control the status they have within their niche. In the age of social media, reputation can quickly turn the tide with your every move.
Being aware of what people are saying about your brand is critical. As consumers, we're all more inclined to trust the word of our friends more than the promises of corporations — a principle that every brand should keep in mind.
Cultivating your reputation doesn't just mean tracking what people are saying about you; it's also about the way you respond to your customers, especially those that complained.
Addressing negative comments or situations with an explanation and solution can help recover the relationship with that customer, which will add to your brand's overall value.
4. Play with your brand
According to a study from Edison Research, only 33% of consumers have ever followed a brand on platforms like Facebook and Twitter. After all, consumers join social media to follow people, not companies.
As HubSpot puts it, your customers are not your investors, and they certainly don't enjoy corporate speak. Getting serious with them might not always be the best strategy, especially when it comes to your social media posts.
While you can preach all day about the ways your company can help your audience with their problems, sometimes it pays to just casually connect with your community. This fosters trust amidst the fact that most consumers often don't trust brands online.
This doesn't just apply to B2C brands. Even B2B brands can take the risk and break out of the boring corporate mold. What's essential is always thinking of your brand as a real person, only bigger, and that it doesn't have to be constrained in its stereotype.
Branding can be a more complicated matter because it goes beyond the numbers and analytics that businesses so often rely on, but it doesn't mean that strengthening it is next to impossible. By focusing on the deeper, more connective aspects of your brand, it's more than possible that you will soar in the coming years.